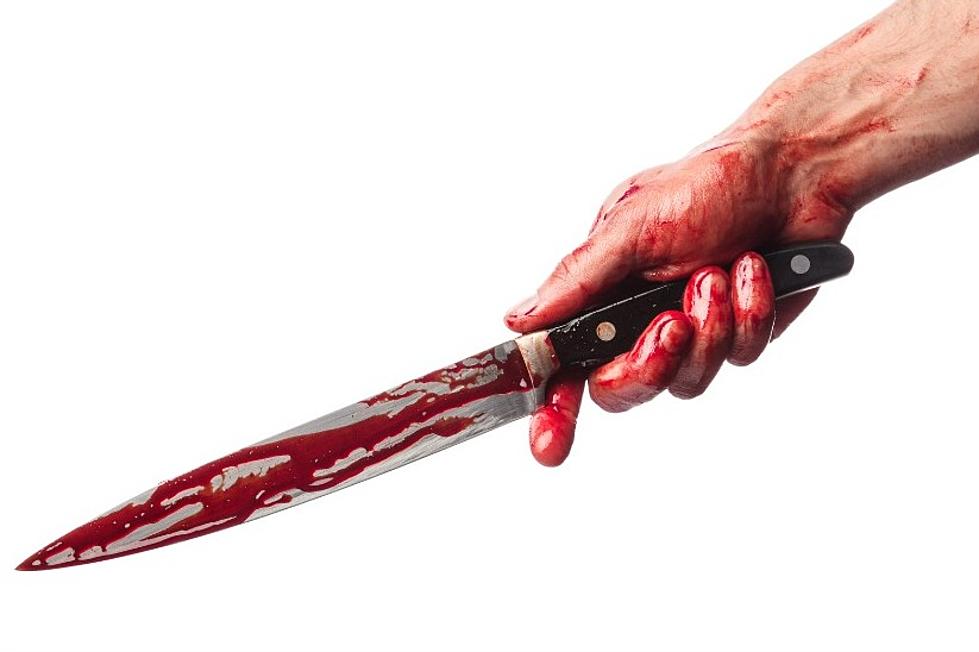 Upstate New York Woman Slashes Ex, Ruins Expensive Shoes In Blood
Canva
A Hudson Valley woman slashed her ex-boyfriend with a large knife and then smeared his own blood into his very expensive sneakers.
On Wednesday, the Ulster County District Attorney's Office announced a woman was convicted for assaulting her ex-boyfriend
Town Of Ulster Woman Convicted For Slashing Ex-Boyfriend With Chef's Knife
Last Thursday, 29-year-old Ariel Supple of the Town of Ulster, New York was convicted after a four-day jury trial for assault in the second degree and criminal mischief in the third degree.
The jury determined Supple slashed her ex-boyfriend with a chef's knife during an argument on July 22, 2022.
"Domestic violence does not discriminate, it affects relationships regardless of race, creed, gender, or socioeconomic status," Assistant District Attorney James Bryant, the lead prosecutor in the case, said. "The only way to truly address the widespread issue is to be open and honest about its ubiquitous nature."
Ulster County Woman Smears Expensive Sneakers In Blood
After slashing her ex-boyfriend, she took his $300.00 sneakers and smeared them through a pool of his own blood.
This ruined the man's expensive sneakers, according to the DA's office. The man called 911 after she tossed the sneakers out the back door.
For all the news that the Hudson Valley is sharing make sure to follow Hudson Valley Post on Facebook, download the Hudson Valley Post Mobile
"We are grateful to the jurors for their service. As a society, we often overlook opportunities to identify and support male victims of female-perpetrated violence. The verdict in this case, on the heels of a steadfast investigation and prosecution, exemplifies a continued commitment to recognize that intimate partner violence is a pervasive community problem that can affect anyone," Deputy Chief Assistant District Attorney Elizabeth Culmone Mills.
Supple faces a potential sentence of 8 to 11 years. She's scheduled to be sentenced on Nov. 30.
20 Worst Places to Live in New York State
A list highlights the worst places a New York resident can call home. A number of places in the Hudson Valley made the list, including one that was ranked the worst place to live.
Giant Horror Plant
A "giant horror plant" that can cause blindness and severe burns is still in New York State, despite the best efforts from New York officials.
The 10 Best Counties To Live In New York State
Is your hometown's county considered by
Niche
one of the best in New York State?
More From WZAD-WCZX The Wolf