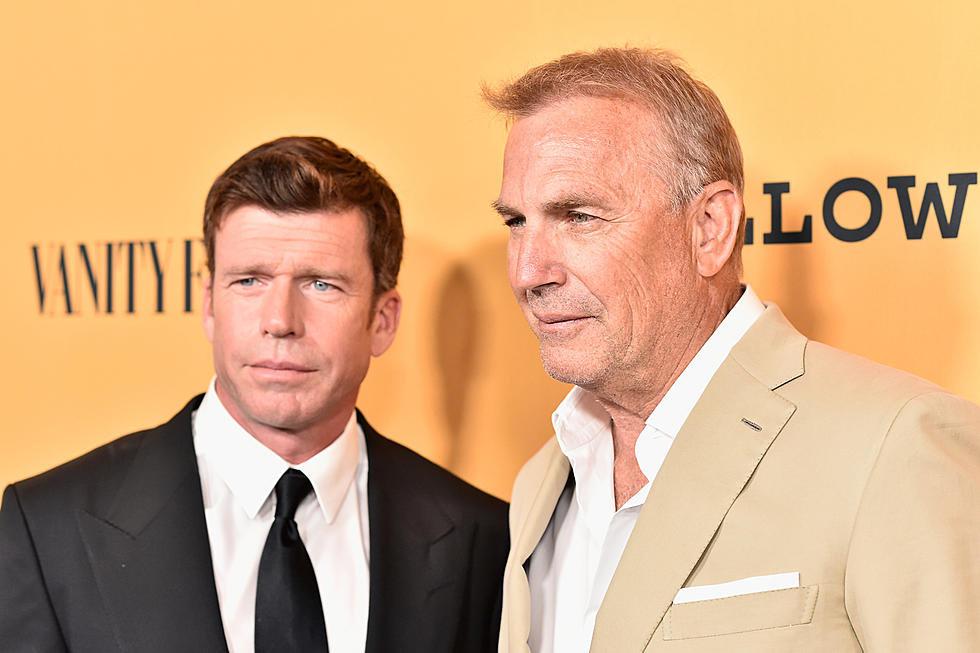 Report: Kevin Costner's Been 'Begging' to Return to 'Yellowstone'
Frazer Harrison, Getty Images
Kevin Costner and Yellowstone appear to have parted ways permanently, but a new report claims the legendary actor has been trying his best behind the scenes to return to the show after an uncomfortable phone call sealed his character's fate.
Costner and the producers of Yellowstone have been at odds since early 2023 over shooting the second half of Season 5 of Yellowstone, which conflicted with Costner's commitments to a project of his own titled Horizon: An American Saga.
Costner recently testified as part of his divorce proceedings that he had negotiated a "pay or play" deal that didn't work out and that Yellowstone executives "walked away" after extensive negotiations, but a new report from Puck News sheds more light on the situation, including a disastrous phone call between Costner and Yellowstone creator Taylor Sheridan that proved to be the final straw.
Two sources tell Puck News that Costner was still determined to plead his case to return to Yellowstone in the role of John Dutton for not only the rest of Season 5, but also Seasons 6 and 7, after Paramount announced in May that the show was coming to an end after Season 5.
According to the report, Costner sent one of his representatives to New York to meet with a top Paramount executive. Costner's rep said the actor was still eager to find a way forward, since he wanted to wrap the character properly, give his fans what they'd been clamoring for and also help promote the first installment of Horizon. He asked for a phone call between Costner and Sheridan, who had already written Costner's character out, but was still open to re-writing some scripts to fit his character back in.
A call between the men did take place in July 2023, Puck News reports, but while Costner employed a friendly tone with Sheridan, he reportedly asked for more money and a shorter shooting schedule for upcoming seasons. While neither of those requests was a dealbreaker, Costner's final request was: the Oscar-winning actor and director wanted approval over scripts moving forward, which would have forced Sheridan to give up the near-total degree of creative control he wields over his shows.
Sheridan passed, and shortly after that call, according to sources, Paramount Network pulled its previous offer, bringing all negotiations with Costner to a halt. Sources say Costner has already been paid for the second half of Season 5 in accordance with his "pay or play" deal, so it's likely that his observation that he'll "probably go to court" with the show seems more aimed at money he feels might have been on the table for Seasons 6 and 7, before Paramount yanked the offer.
Costner's Yellowstone drama has been playing out at the same time that he's been going through a very public divorce with his wife of 18 years, Christine Baumgartner. The couple are slated to appear in court in November to decide her challenge to their premarital agreement before settling the final terms of their divorce.
As part of Taste of Country's comprehensive coverage of all things Yellowstone, check out our Dutton Rules podcast on Apple Podcasts and Spotify.
PICTURES: See Inside Kevin Costner's Spectacular Colorado Ranch
Yellowstone star Kevin Costner lives the ranch life when he's off the set of the hit show, too. The Oscar-winning actor owns a 160-acre ranch in Aspen, Colo., that's a spectacular getaway, complete with a main residence, a lake house and a river house.
The luxury retreat also features a baseball field, a sledding hill, an ice rink, multiple hot tubs and views of the Continental Divide. The ranch property comfortably sleeps 27 people, and it's currently available to rent for 36,000 a night.
22 'Yellowstone' Facts You Probably Didn't Know
How big of a fan of
Yellowstone
are you? These 22 facts about the Paramount Network show are sure to stump even the most dedicated viewers. They're almost all about the cast members and their real-life passions and roles. John's kids? Beth's accent? Rainwater's guitar playing? Tate's spoilers? It's all part of this list of 22 Facts You Probably Didn't Know About Yellowstone.
More From WZAD-WCZX The Wolf