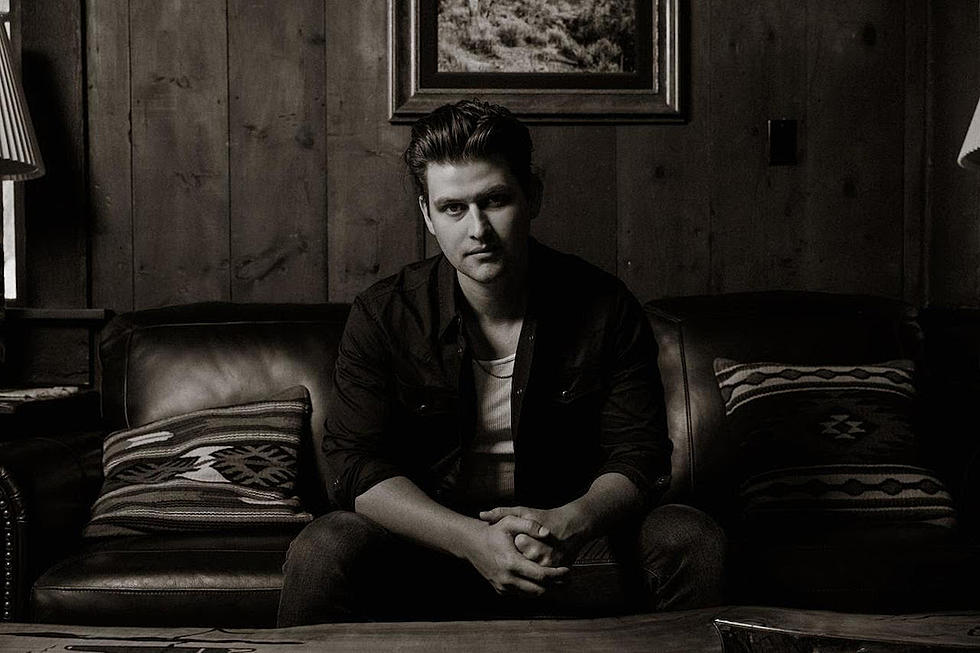 Austin Burke's 'Crazy, Crazy' is the Latest in a String of Re-Imagined Country Classics [Listen]
Raul Esparza
The Patsy Cline standard "Crazy" — originally written by Willie Nelson in 1958 — gets a refresh in Austin Burke's reimagined perspective, "Crazy, Crazy," a song that owes as much of its stylistic DNA to Florida Georgia Line-style pop country as it does to Nelson's tear-in-my-beer lyrical wallowing or Cline's mournful, jazz-inspired vocal delivery.
Burke's song focuses on the fall-out after a relationship ends — "The crazy part is how you fell so fast for someone new," he sings in the chorus, followed by another line, "The thought of you with someone else is driving me insane" — but the central message of hopelessness is a direct descendant of the original country classic.
"I'm going crazy, crazy, crazy over you," he echoes throughout the choruses of the song, underscoring the enduring feeling of "Crazy," even if it's set within a totally different context.
A truly great country song stands the test of time, and Burke is one of many contemporary country acts proving there's no shortage of new ways to interpret a classic. Nineties-inspired songs are popular choices at country radio, and sometimes that means hits that name-check iconic titles, like Scotty McCreery's "Damn Strait." Others sample snippets of old tracks — Sam Hunt's "Hard to Forget" unearths Webb Pierce's 1953 single "There Stands the Glass," for example.
But equally popular are full-on reinterpretations: Cole Swindell's latest chart-topper is "She Had Me at Heads Carolina," which liberally samples from Jo Dee Messina's beloved 1996 hit, and also builds its legacy into a new love story. Swindell's update finds a guy walking into a bar, unaware that it's karaoke night, and becoming transfixed with a girl who belts her heart out to "Heads Carolina, Tails California" without even needing to check the lyrics.
More than just sampling the '90s original, Swindell's "Heads Carolina" calls on the camaraderie that emerges from shared love for — and memories surrounding — a favorite old song. Not only does the guy in the song bond with the girl over their Messina fandom, but Swindell bonds with listeners over the same. It's the musical version of a conversation about a great song, and in the story line, a hit that's more than two decades old still has enough life left in it to birth a brand-new romance.
The continuing relevance of classic country music doesn't stop there. Up-and-coming trio Chapel Hart caught their first taste of mainstream success as contestants on America's Got Talent, when they performed an updated version of Dolly Parton's "Jolene" called "You Can Have Him, Jolene."
Hart's reinterpretation is more than just a turbo-charged, extra empowered song update: It's also the band's fulfillment of the duty they feel to keep the flame of classic country music burning bright. In late 2022, the trio told Taste of Country that their spin on Parton's classic — plus another song that they've since released, which updates Loretta Lynn's "Fist City" to "Welcome to Fist City" — is their way of keeping these beloved songs fresh in country fans' minds.
"You gotta remember where you came from in order to know where you're going," bandmate Trea Swindle declares, "and you have to pay homage to all of the women who paved the way for us to even be here today. It's our way to say thank you."
The unbroken circle of country music continues, with newer artists like Burke and Chapel Hart showcasing not only the continuing relevance of these classic songs, but also their versatility. As special as the original versions are, it's worth noting that a true country classic is multi-faceted — it expands through the years, and new interpretations just go to show how many perspectives exist within just one, timeless musical story.
Country Music's Most Famous Songs — How Many Do You Know?
More From WZAD-WCZX The Wolf