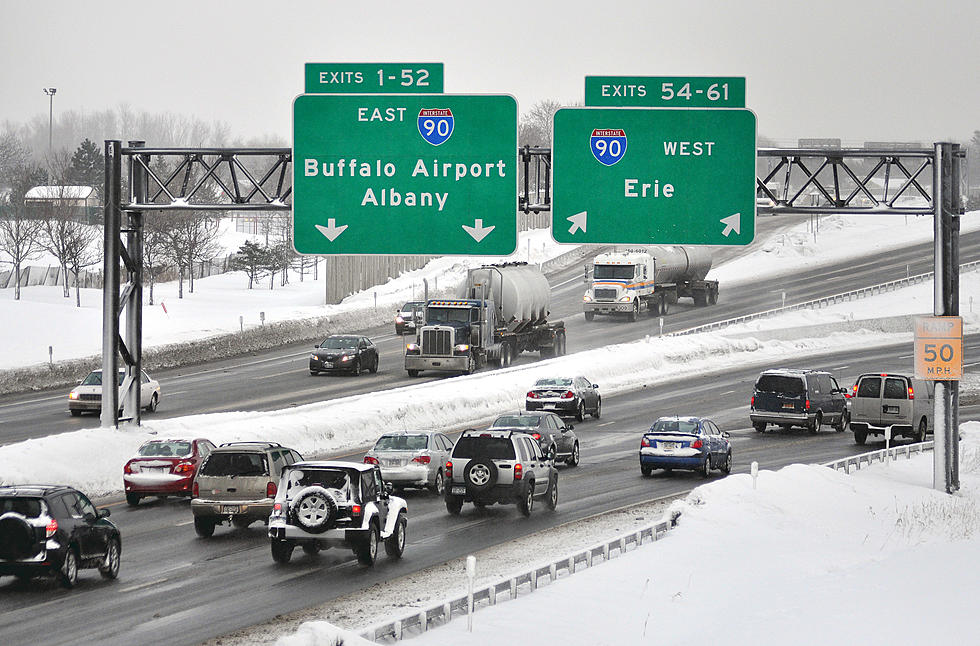 Tolls Going Up Soon To Travel The 90 In New York State
Getty Images
The New York State Thruway Authority's Board of Directors have just voted to increase tolls on New York thruways and they're going up soon.
New York State Thruway tolls are going up
We've got a little less than three months to pay the tolls that we are paying now in New York State.  As of 2024, they will be going up by 5%.  That's what was voted on by the New York State Thruway Authority's Board of Directors today.
The 5% rate increase is only for drivers who use E-Z Pass.  People who choose to skip the E-Z Pass and pay their tolls by mail will see an even larger increase.  Their tolls will be going up from 30% above the E-ZPass rate to 70% above.
When will the change happen?
The new rate hike will be increased as of January 1, 2024.  But it's not the only one going into effect.  There will be another hike coming in 2027 according to the new plan.
When was the last rate hike?
According to the thruway authority, the hike is necessary to meet infrastructure and operational needs.  However, they made sure to add that it's the first rate hike we've seen in 14 years.
"Today's vote by the Board of Directors maintains some of the lowest toll rates in the country and fulfills the system-wide operating, debt service, and capital needs for our financial plan" - Frank Hoare (interim executive director of the New York State Thruway Authority)
You can see all the current rates on the New York State Thruway by clicking here.
A Peek Inside The New Thruway Rest Stops In New York State [PHOTOS]
Keep scrolling to see pictures of the newly revamped New York State Thruway service areas.
12 Roads Western New Yorkers Want Fixed RIGHT NOW!
We all know there are some pretty bad roads in Western New York. Here are 12 of them that you said should be fixed ASAP.
The 5 Most Dangerous Roads In New York State
The most dangerous roads in New York.
More From WZAD-WCZX The Wolf