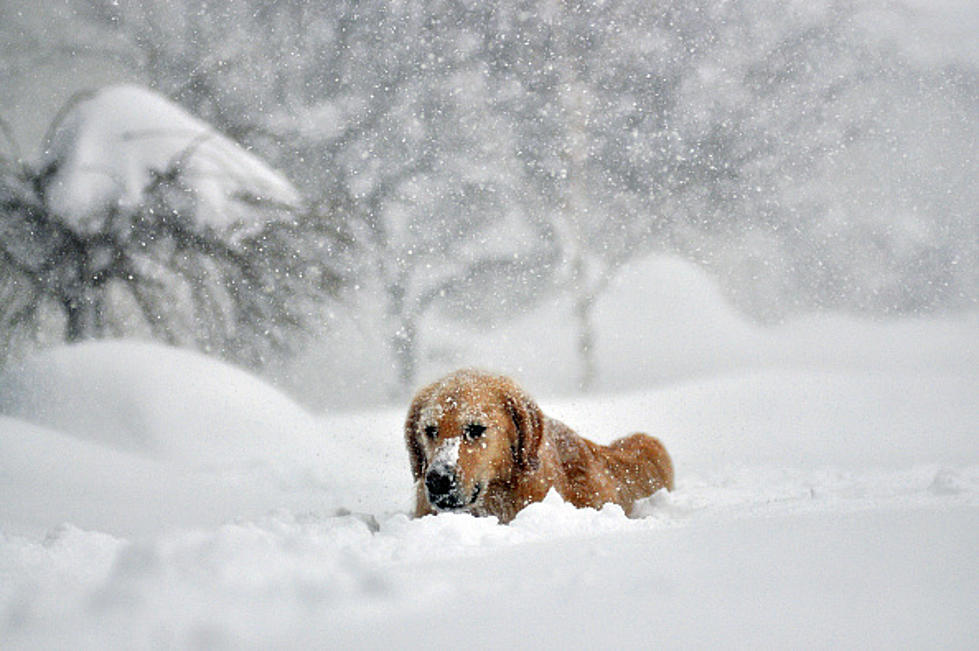 New York State Will See Multiple Feet of Snow This Winter
Getty Images
The official start of fall is four days away, as it will arrive during Saturday, September 23rd.
The start of fall signals the start of cooler weather, although Mother Nature typically has its own plan every year. The temperatures will rise back to the mid-to-high 70's across New York state this week, as we see more August-like temperatures.
There is cooler air forecasted into next week, with rain showers, which is typically the kind of weather that we see in October. The first average snowfall is four to five weeks away, which means pretty soon we will be breaking out our snow shovels and ice scrappers.
There's always that anticipation for the first snowfall and then how much snow we get for the upcoming winter season. This winter will feature an El Nino, which could mean a bad winter for parts of the state; including New York City, which could see a Nor'Easter or two over the next several months.
It looks like we will get a bunch of snow this winter, as Direct Weather is forecasting heavy snowfall for most of the state, especially those who live near Lake Erie and Lake Ontario.
They're forecasting/predicting 30-48 inches of snowfall for those downstate, while those in Western, Central and parts of upstate New York will see over 48 inches of snow. That means Buffalo will once again see it's average or above average snowfall this winter season.
The question remains, "how many winter storms will we see?"
The winter was not that bad last year, but the problem was Winter Storm Elliott, which struck the week of Christmas and caused millions of dollars in damage. Residents died in Buffalo and Western New York, where there were blizzard conditions. Hopefully, we don't see that kind of storm ever again, or at least not for quite some time.
10 Best Towns in in New York State for Fall 2023
We're just about at the fall season, which means festivals, pumpkins, fall foliage and more. Here are the 10 best towns for autumn in New York state.
17 Towns Across New York State Are The Best Towns To Raise Kids
A list titled "
Best small towns to raise a family
" was recently compiled by Stacker, who used data from Niche to come up with the Top 50 small towns across the country that would be the ideal place to put down roots and raise some kids. They looked at various factors, including public schools, jobs, and the cost of living in towns across the U.S. with a population under 5,000.
We are proud to report, New York owned this list. We took 17 slots! Here's who made the list:
The 20 Most Popular Baby Names in New York State
The most popular
baby names
for both boys and girls in New York.
More From WZAD-WCZX The Wolf