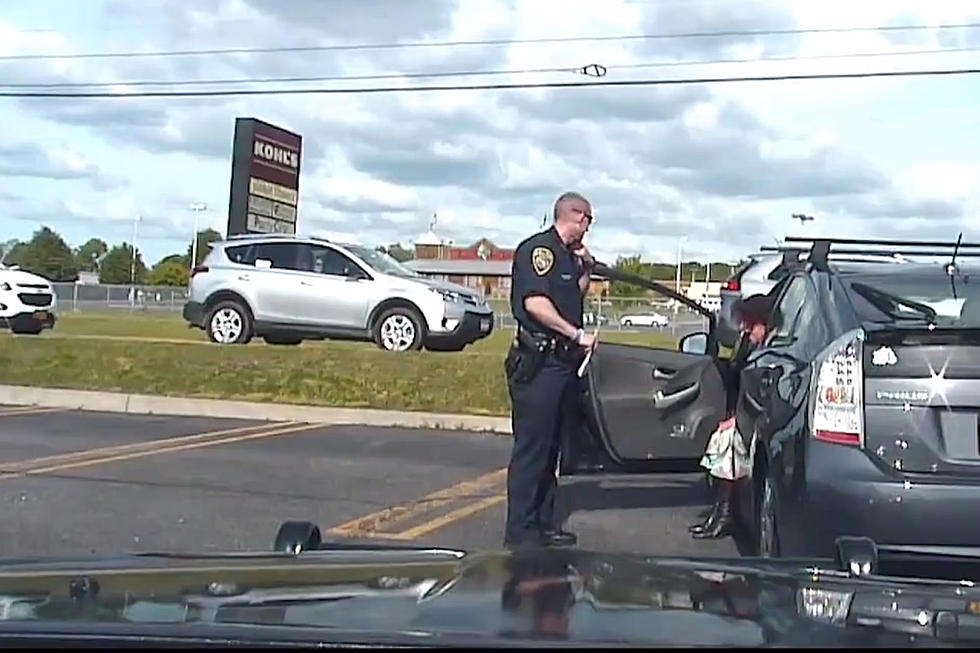 Hudson Valley Legislator's Traffic Stop Meltdown Caught on Video
LiveLeak.com
Here is your front row seat to what police have to deal with when they pull someone over.
The incident took place back in May and we are finally getting a look at video that has been held up in court since then.
According to LiveLeak, Ulster County Legislator Jennifer Schwartz Berky was pulled over by local Officer Gary Short in the Town of Ulster for speeding and things got a little crazy during the stop.
Berky's lawyers have been fighting in court for the last few months trying to block the release of the video because they claimed that the video would compromise her chances for a fair trial.
The video was captured on a dash cam that was in Short's police car and shows the officer trying to work with the legislator by offering her a lesser ticket than the speeding violation that she was pulled over for.
As you will see, Short offered to write her a ticket for failure to wear a seatbelt, which she refused, because as she said, she always wears her seat belt. Short then took the offer off the table and wrote her a ticket for speeding.
More From WZAD-WCZX The Wolf