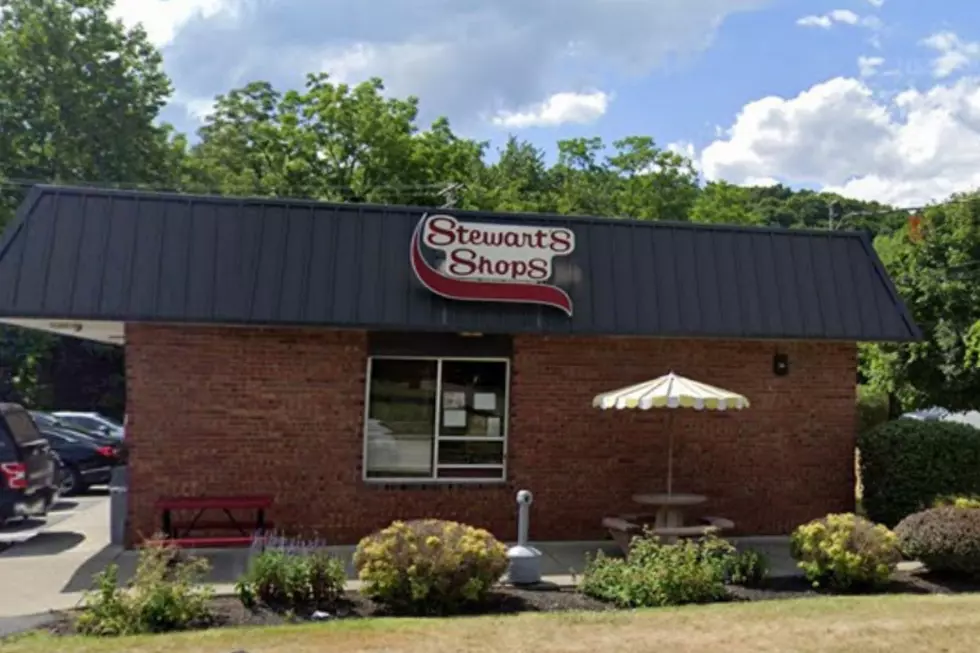 One Year Later, Area Family Attempts to Visits Every Stewart's Shop Location
Google Maps
Did they make it?
Over the years many of us have started the new year with a resolution, losing weight, getting in shape, and saving more money are all popular resolutions. Another big one is trying to spend more time with family, that's a resolution everyone should try to complete for this year!!!
I'm not sure if you remember but back at the beginning of 2022, we told you about one area family that was going to attempt to keep their family time resolution in a unique way. The Freeman family from Cairo, New York told us back in February about their family resolution to visit every single Stewarts Shop in New York and Vermont.
Why Visit Every Stewart's?
Auggie Freeman told us last year that the family idea came to them after watching TV, "My wife and I saw on the news that an elderly couple visited every Cracker Barrel in the country a while back and I told her that sounds like something we would do!" She replied, "We should go to every Stewart's!"
Stewarts has just over 350 stores all across New York and Vermont so it was no small task to visit every store but the Freeman family felt they could do it. When we spoke to Auggie the family had already visited some 30 stores and he told us he felt the family could and would be able to complete the challenge. Did they make it?
New York Family Visits Every Stewart's Shop
Fast forward to the new year, 2023!! We are happy to share that Auggie Kristen and Cody have officially completed their resolution and visited 358 Stewart locations. According to News 10, the family's last stop was on New Year's Eve at the location of the original Stewart's Shops on Church Ave. in Ballston Spa, New York. The Freeman family told News 10 that they enjoyed "trying new snacks at each location, taking selfies, and enjoying quality time."
Have They Made Another BIG Resolution for 2023?
Auggie said, "We're just going to take a break, take it easy!" Congratulations on keeping your resolution Freeman family and good luck in 2023!
6 Things to Try the Next Time You Visit a Stewart's Shop
Six of our favorite things found at Stewart's Shops
6 of the Best Milk Flavors Only Found at Stewart's
Milk flavors found at Stewart's Shops
More From WZAD-WCZX The Wolf