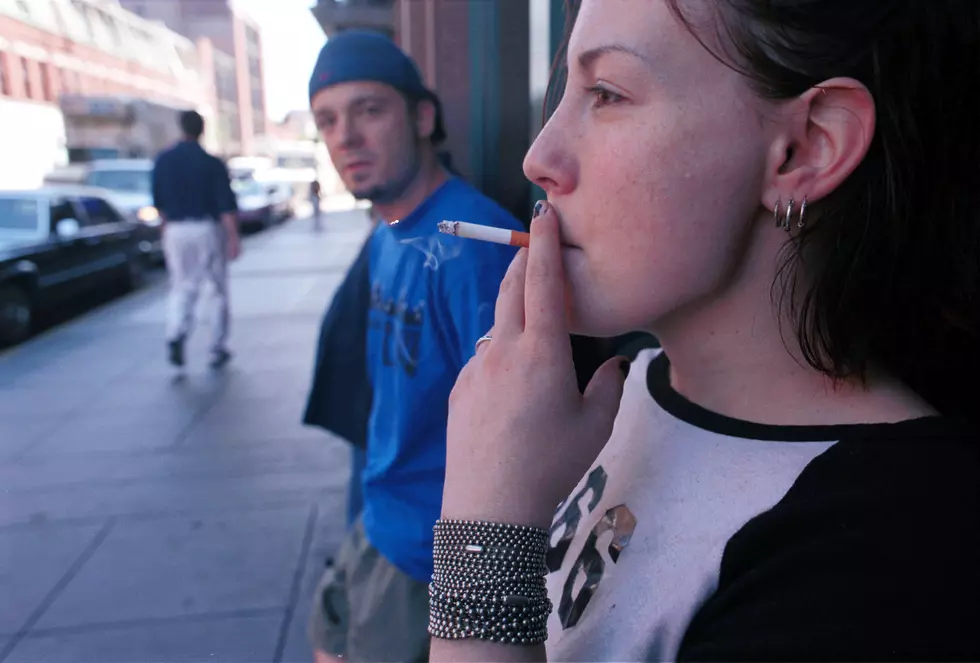 Hudson Valley County Raises Smoking Age
Darren McCollester/Newsmakers/Getty Images
Another Hudson Valley county is raising the age to purchase tobacco. On Thursday, Ulster County Executive Mike Hein signed into law landmark legislation which will raise the age of tobacco purchase in Ulster County to 21.
"The statistics are staggering. Each day it is estimated that more than 3,200 children under the age of 18 smoke their first cigarette," Hein said in a press release. "It will help prevent many people from ever experiencing the severe health impacts of smoking in the future by making it more difficult to start."
The law, known as Tobacco 21, will take effect on Jan. 1, 2019 in Ulster County. According to the U.S. Department of Health and Human Services, cigarette smoking is responsible for more than 480,000 deaths per year in the United States, including more than 41,000 as the result of secondhand smoke.
"This law will improve long-term health outcomes and help protect our County's youth, increasing their opportunity for a stronger, healthier, and brighter future. Simply put it will greatly reduce human suffering," Hein said. "And that is why I have been strongly advocating for this for two years."
Lawmakers and residents in Ulster County fought for three years to raise the smoking age, according to the Ulster County District Attorney's office. The county joins Orange, Rockland, Sullivan and Westchester counties as Hudson Valley counties that raised the smoking age to 21.
More From WZAD-WCZX The Wolf