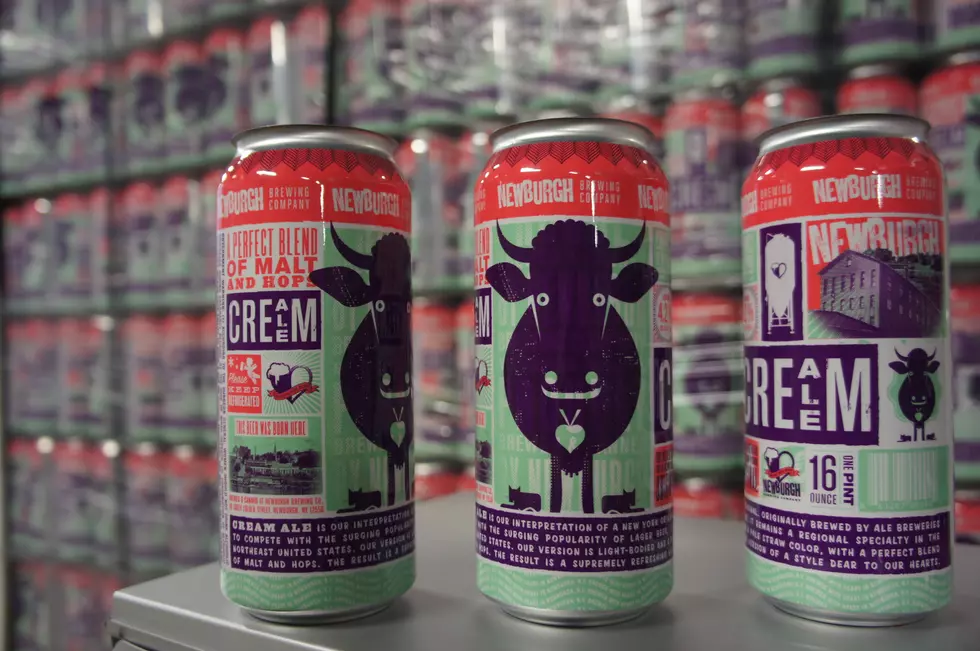 Hudson Valley Brewery Takes Over Citi Field
Newburgh Brewing
I don't need to discuss my affinity for craft beer and my love of local craft beer specifically; we've got an embarrassment of riches here in the Hudson Valley when it comes to beer being brewed. You can't spit five feet without hitting a brewery. But please don't test that theory because it's crass. Really, spitting on things? You're better than that.
One of the breweries with whom I have a close relationship is Newburgh Brewing Company. I've known Paul and Chris for years now, and I was actually lucky enough to see the brewery before it was fully renovated and opened to the public, so I can fully appreciate the transformation that occurred when it went from abandoned old factory to beautiful beer hall.
But one of the things that the fellas over at Newburgh and I share, over which we bonded, beyond our love of delicious beer of course, is a love of the New York Mets. We've spent countless hours watching games in the taproom, run into one another at games, hell, Paul and I text each other and commisera--er, discuss the various goings-on of the Metropolitans organization.
So when they got the chance to declare their love using their beer, they did something pretty funny and cool: they printed it on the bottom of their cans.
But that's not what they're most proud of: this season, the Mets began selling their Cream Ale in cans during games at Citi Field. For someone who love the Mets as much as Paul and Chris, this was an actual dream come true, and celebrating it was part of the reason why the brewery put together a bus trip to this past Sunday's Mets-Nationals game. While the, ahem, wrong team won, there was a victory: my first chance to drink one of my favorite brewery's (and friends') flagship beer at the stadium of my favorite team. Look how happy these faces are!
Plus, the brewery's name was literally in lights:
Naturally the partying continued on the bus back:
Congrats to the whole team at Newburgh, here's to many more years of quenching the thirst of Mets fans (hopefully being enjoyed during a World Series win at Citi Field). #LGM
More From WZAD-WCZX The Wolf