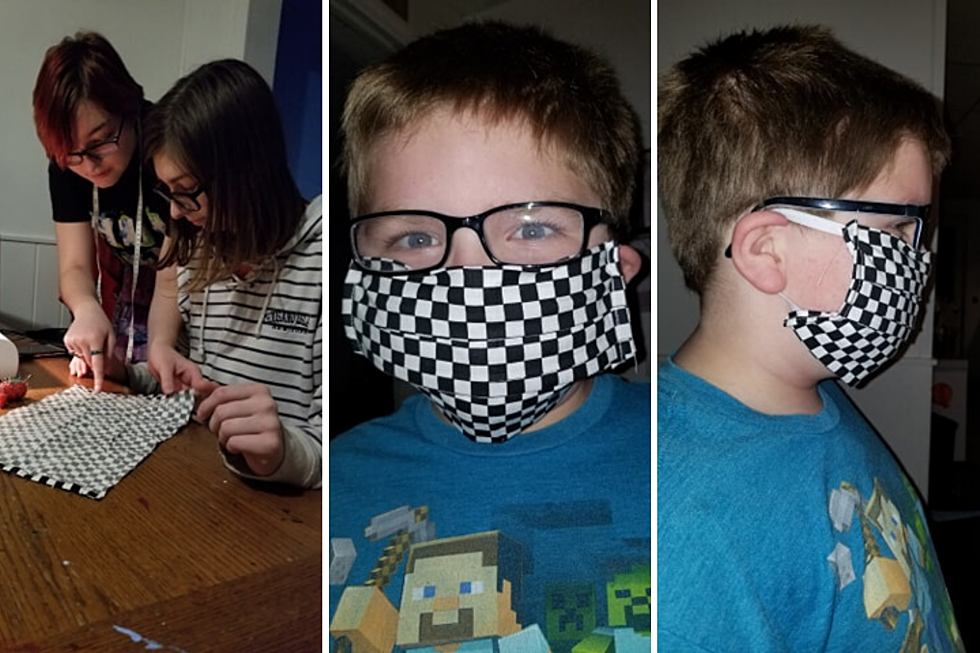 How to Sew a Face Mask [PHOTOS]
Cole Family
A family of Hudson Valley sewing enthusiasts found a way to do their part to help first responders on the front lines of the COVID-19 pandemic.
"My daughters and I came up with a simple (tutorial) after my cousin, who is a respiratory therapist, put out a call for help because the hospitals are running short on supplies. We are so blessed to be able to help in some small way," Jamie wrote us.
Jamie's mother, who passed away on March 21, 2018, taught her to sew. On the anniversary of her passing this year, Jamie and her daughters Regina and Mary responded to their cousin's request for help by working on a pattern from a mishmash of other patterns.
"She taught me to sew. It's the very least we can do to honor and all those who are literally fighting for lives," Jamie said. "This one's for you, Mom."
You can see Jamie's tutorial below and attempt your own ribbons. The Coles' masks use cotton fabric and elastic or ribbons for ties.
How to Sew a Face Mask
More From WZAD-WCZX The Wolf