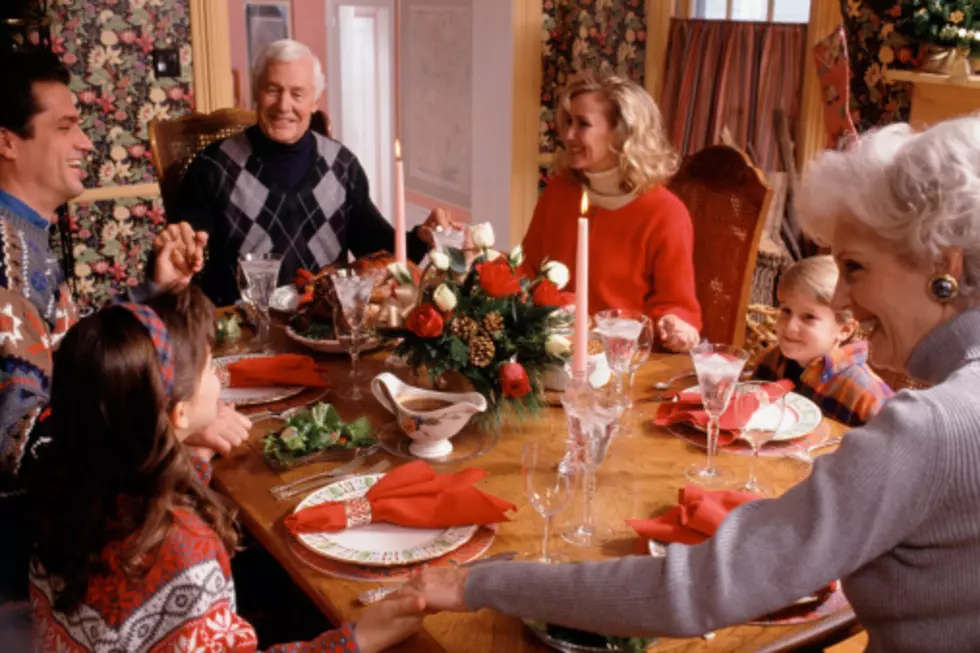 Here's Who the Hudson Valley Wants at Christmas Dinner
Dick Luria
We asked, "What country artist would you like to have at Christmas dinner?" and here is who you picked.
As we approach the holiday's this year, how cool would it be if we could sit down and "break bread" with any of our favorite country artists. Just picture it for a second, you and your whole family sitting around the dinner table on Christmas Day, there's ham, turkey, sides and all the fixins' but who would be your guest of honor?
If you could invite one country artist to have Christmas dinner at your house, who would you go with? I think before you pick, you have to make a list of the reasons you would want to invite them. Right?
Like if we are going just for fun, I would go with Blake Shelton, Luke Bryan or Thomas Rhett. For good food I would go with Trisha Yearwood, cause hopefully she wouldn't mind helping out in the kitchen...LOL!
For acoustic music it would be Eric Church. If we planned on having a knock down, drag out drinking party, I would go with either Willie Nelson or Luke Combs.
Here are some of the messages we got from the Wakin' Up with CJ and Jess show today.
Country Artists We Want at Christmas Dinner
More From WZAD-WCZX The Wolf