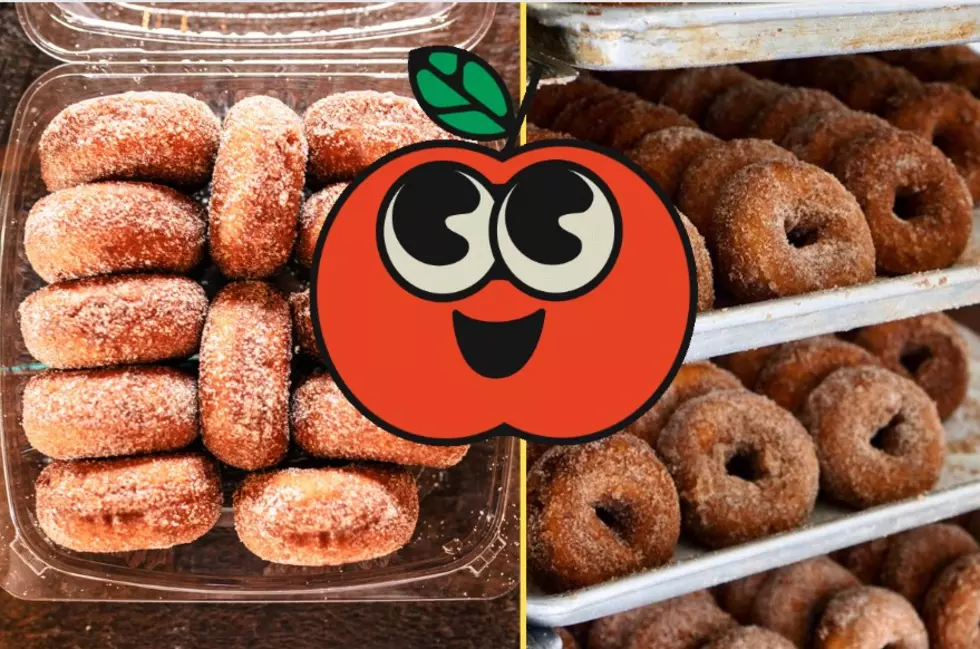 Have You Tried the Best Apple Cider Donuts in the Hudson Valley?
bartonorchards.com/duboisfarms.com
Fall is here, and the best way to celebrate is by eating the greatest edible invention to come out of the Empire State: the apple cider donut. We should also use this time to appreciate just how lucky we are in the Hudson Valley to have so many amazing options (did you know most people on the West Coast haven't even heard of an apple cider donut?!?). But where's the best place to enjoy autumn's favorite dessert?
History of the Apple Cider Donut in New York
Apparently, we have Russian immigrant Adolf Levitt (finally, a cool Adolf) to thank for the best baked circle in existence. Basically the Elon Musk of donuts, Adolf's career started in the early 1900s when he bought a string of New York bakeries, and added innovations like putting the donut making machines in storefront windows to attract customers. He created the Doughnut Corporation of America (DCA), founded the first National Doughnut Month in the 1920s, and eventually conceptualized the "Sweet Cider Doughnut" in 1951. But what about donuts in the Hudson Valley?
Apple Cider Donuts in the Hudson Valley, NY
It should come as no surprise that New York is spoiled for choice when it comes to apple cider donuts (they were invented here, after all). Upstate in the Hudson Valley, though, where apple orchards are proudly kept in every county, we have the best of the best. So where should you sink your teeth into Adolf Levitt's greatest gift to humankind? Here are the ten top options according to local residents. We'll start with #10 and end with #1.
The Ten Best Apple Cider Donuts in the Hudson Valley
These are the best places to enjoy the greatest donut ever created, according to the Hudson Valley
Holy 'Donnoli!' Donut, Cannoli Mashup Rolls into Beacon, NY
Donut + Cannoli = Masterpiece. Hudson Valley foodies will be flooding to Beacon for this sweet treat!
More From WZAD-WCZX The Wolf