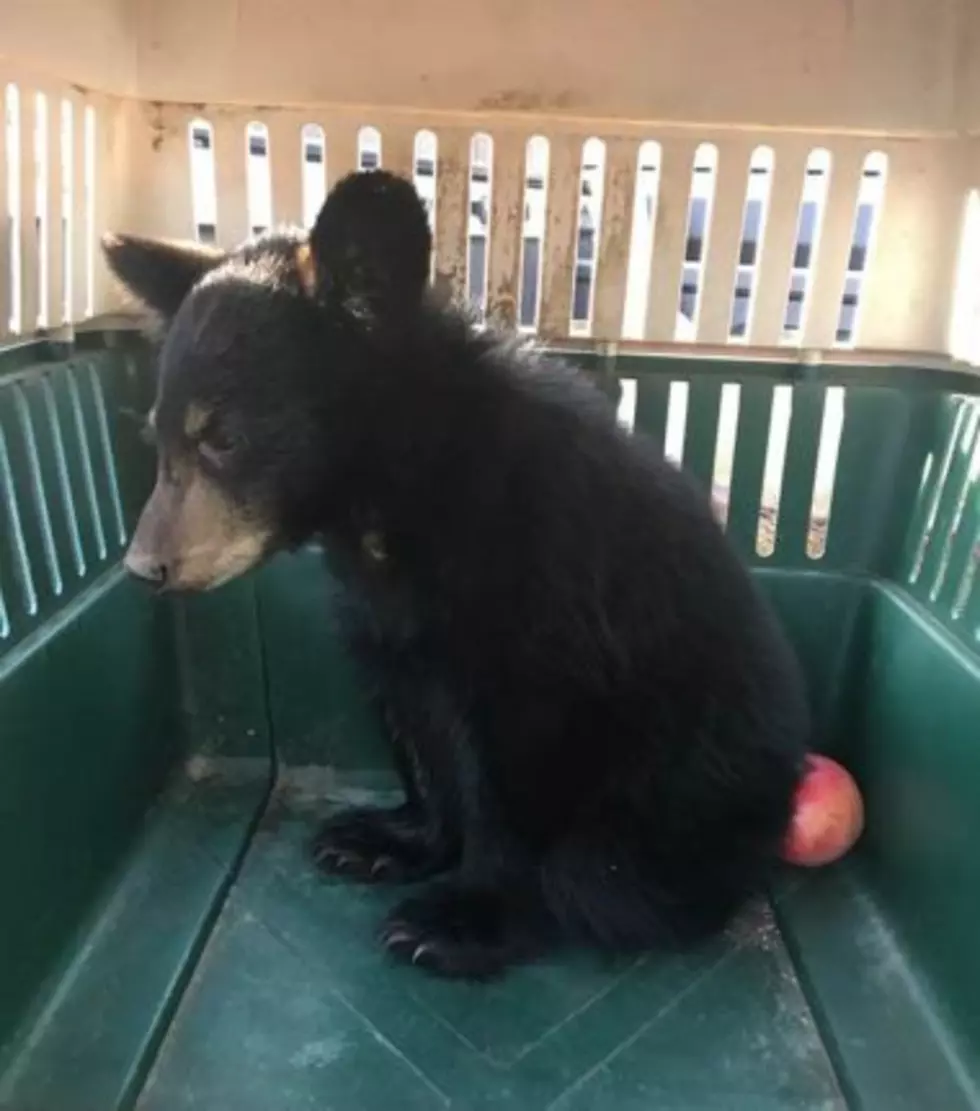 Group of Hudson Valley Residents Save Baby Bear's Life
DEC
A group from the Hudson Valley helped save the life of a bear cub.
Last week, officers from the New York State Department of Environmental Conservation received a call about an injured black bear cub in the town of Rochester.
The caller, a bow hunter, was walking back to his house after his morning hunt and witnessed the cub falling approximately 20 feet out of a tree.
The officers arrived to find the 20-pound cub alert but dazed from the fall, officials say. According to the DEC, the cub was in the area for several weeks without its mom.
The DEC officers contacted a DEC bear biologist, who advised the officers to capture the bear and bring it to a wildlife rehabilitator.
With the help from a nearby landowner and the original caller, the officers delivered the cub to a kennel.
The cub will spend the winter with the rehabilitator, who will assess and treat the bear for its injuries, according to the DEC.
More From WZAD-WCZX The Wolf