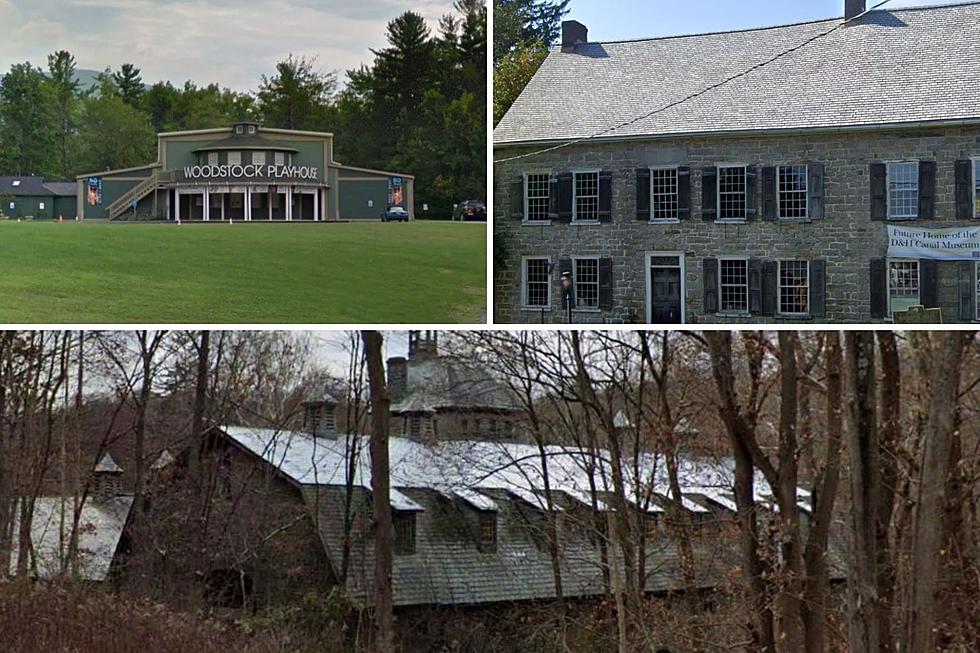 GHOSTS is set in What Ulster County New York Town?
Google
Whenever a new show starts on Television I am always a bit critical. I tend to the same shows over and over. They said during the pandemic that was actually a real thing people did to have some sense of familiarity. I do it because much like leftovers I don't mind things repeated.
Wow, that just got weird, let me bring the topic back around. So when I saw that CBS was starting a new show called Ghosts I wasn't on board completely, after all the ghost / supernatural thing has been done a lot on TV and the shows usually don't make it, Remember Midnight Texas from 2017. I got wrapped up in that show and then it was gone.
What Ulster County is the Town in the CBS TV Show Ghosts?
I actually didn't decide to watch Ghosts at first. It turns out that I was in front of the TV the night the first show aired so I watched it. I like it so I set the DVR. A few episodes in I was hooked. The story is cute, a couple inherits a house they can't afford that is big enough to be a bed and breakfast, then after an accident caused by a Ghost, the wife recovers only to discover she can now see them all including her Aunt who originally owned the house.
Besides the fun storylines that include a hippie, a Viking, a Lenape Indian, and a boy scout leader the other elements of the show are fun too. I love all the references to the Hudson Valley most specifically Ulster County and Kingston although they never actually name a town. Unless I missed something in almost two seasons they have never been specific about their location. They name drop New York City but rarely do they mention an Ulster County town name if at all.
Back when the show first came out I looked into where they film it and I discovered they film in Canada. That was a bit of a bummer. Especially because I thought I had found a place that looked an awful lot like Wood Stone Manor and I figured maybe that was the inspiration but I can't find any connection.
I did get a few interesting responses on social media when I asked the question what town did people think GHOSTS set in?
1 - Gardiner
2 - Ulster Park
3 - High Falls
4 - Olivebridge
5 - Saugerties
6 - Other ..... (If your answer is Other shout out what town you think it is)
Ulster Park and Saugerties were popular answers but one response choose number 6 and the reason why was pretty well thought out.
6. Most of the mansions old enough to fit the bill would be east of the Hudson River (there was no fixed crossing over or under the Hudson south of Albany until 1883, when what is now the Walkway was built). Closest thing on the west side of the river would be either the Arden House (which belonged to the Harrimans) or one of the myriad other places in Tuxedo Park. (Chris via Facebook)

 
I will keep watch for hints this season but I thought I would share a few photos from the trailer for season two along with some Google map info to see if we can't figure this out.
Ulster County Towns that Could Be The Settings For CBS TV's GHOSTS
It is very clear that GHOSTS the TV show on CBS on Thursday nights is set in Ulster County and is most likely near Kingston but what's not clear is which town is home to Wood Stone Manor. Here are some possibilities.
Church and Museum for Sale in High Falls, NY
This property will convert you. Yes, that might be a bad church reference to use since this building once was a church and a museum. But now this historic Hudson Valley building located in the heart of High Falls, NY is ready to come back to life with whatever you decide to design. Check out 23 Mohonk Road for sale and it's under One Million dollars.
More From WZAD-WCZX The Wolf