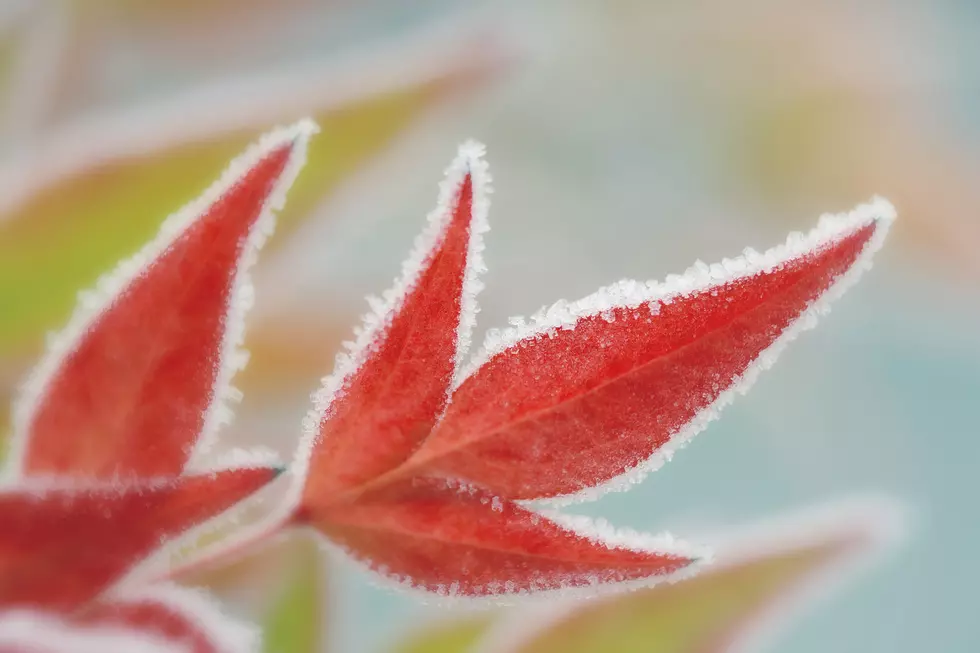 Frost Advisory Issued For All of the Hudson Valley
Purestock Thinkstock
We knew it was coming, but after all of the unseasonably warm temperatures and humidity of the past few weeks, we may have tricked ourselves into believing that summer would never end. That stops tonight.
If you've been wishing for those beautiful, cool, crisp fall mornings, you are about to get your wish. The National Weather Service has issued a Frost Advisory in effect for all of the Hudson Valley tonight from 2 until 9 am tomorrow morning.
Overnight lows are expected to be in the lower to mid 30's. Which means, if you still have flowering plants outside, you need to either bring them in or cover them so they can bloom just a little longer.
It also means that if you haven't taken care of your outside garden hose, let it drain and put it in storage, you may want to get on that when you get home. Water expands when it freezes and you don't want a bunch of leaks in your house come springtime.
Oh, and one more thing. It also means that you may need to find that ice scrapper that you tossed in the back of your car which is now covered by umbrellas, flip flops, and a beach bag that still has sand in it, but maybe that's just my car.
Top 5 Hudson Valley News Stories
More From WZAD-WCZX The Wolf