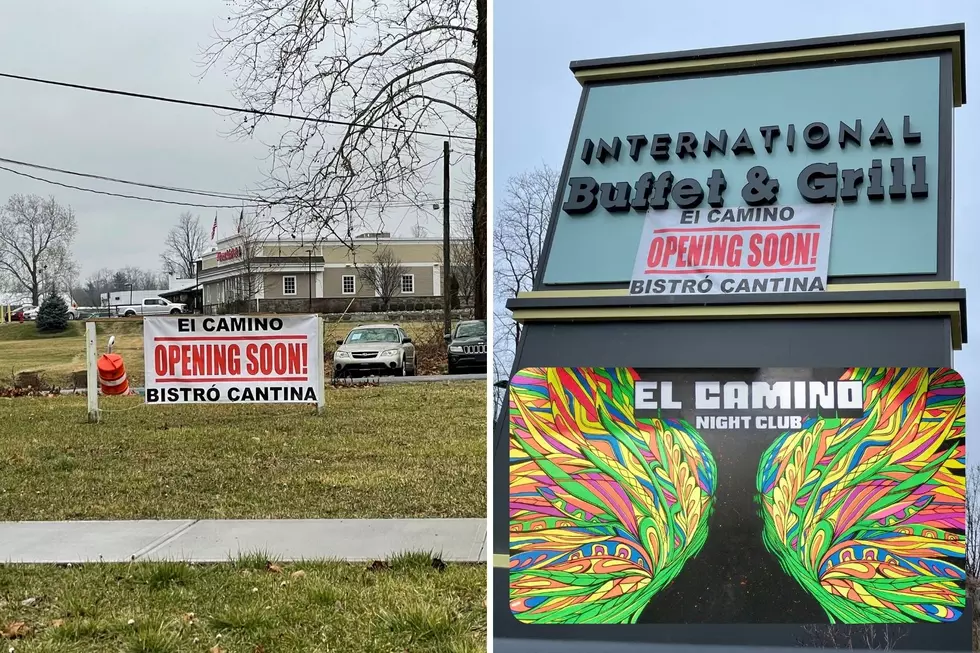 Coming Soon? Route 9 Poughkeepsie's Newest Cantina & Nightclub?
Nick Kessler, Diego Pimentel
Hungry Hudson Valley residents are anxiously awaiting more information about a new restaurant and alleged nightclub that will soon be opening in a highly visible Route 9 Poughkeepsie location.
Over the past several years, locals have watched a number of businesses like International Buffet and Golden Corral transform the Rt. 9 space, opening and then closing their doors. Based on the looks of things from this sneak preview though, nothing in this location has ever been quite like this.
El Camino Bistro Cantina Alleged To Open in Former International Buffet/Golden Corral Poughkeepsie Location
The highly traveled stretch of Route 9 between the Poughkeepsie Plaza and Poughkeepsie Galleria is home to several companies, local businesses and restaurants, but as per the signage outside 2345 South Road Poughkeepsie, a brand new restaurant and possibly nightclub is coming.
El Camino Bistro Cantina, according to the 'coming soon' signs and through details on Bizapedia, will occupy the prime spot on Route 9.
Some further research has tied the ownership to several other local restaurants like El Guacamole, with locations in Hopewell Junction, Hyde Park and Poughkeepsie, as well as Guac Taco Tequila Bar in New Paltz.
Local Artist Creates Colorful Murals For Local Restaurants
We know that El Camino Bistro Cantina will be a Mexican Restaurant, but the designs of a local artist charged with creating some of the mural work in the space indicate that it will also be home to a nightclub.
Diego Pimentel, an artist out of Newburgh, has worked with the owners for more than a year now, creating murals in the El Guacamole restaurants as well as the New Paltz Guac Taco Tequila Bar.
He is a self-taught graphic designer and illustrator inspired by old records, movie posters and modern art, and currently working on advertising and developing logo branding for local businesses.
Pimentel shared that the 'inspiration for this one by their request a mural of wings using various patterns. Application was with fluorescent glow paint.'
You can check out more of Pimentel's incredible work here, and check back for updates on when we can expect El Camino Bistro Cantina in Poughkeepsie to officially open its doors.
SEE ALSO: Golden Corral Restaurants Near The Hudson Valley
10 Top Rated Mexican Restaurants in Poughkeepsie, New York
Here are 10 highly rated places to get Mexican cuisine in Poughkeepsie, New York.
Hudson Valley Says Goodbye To Over 100 Businesses
More From WZAD-WCZX The Wolf