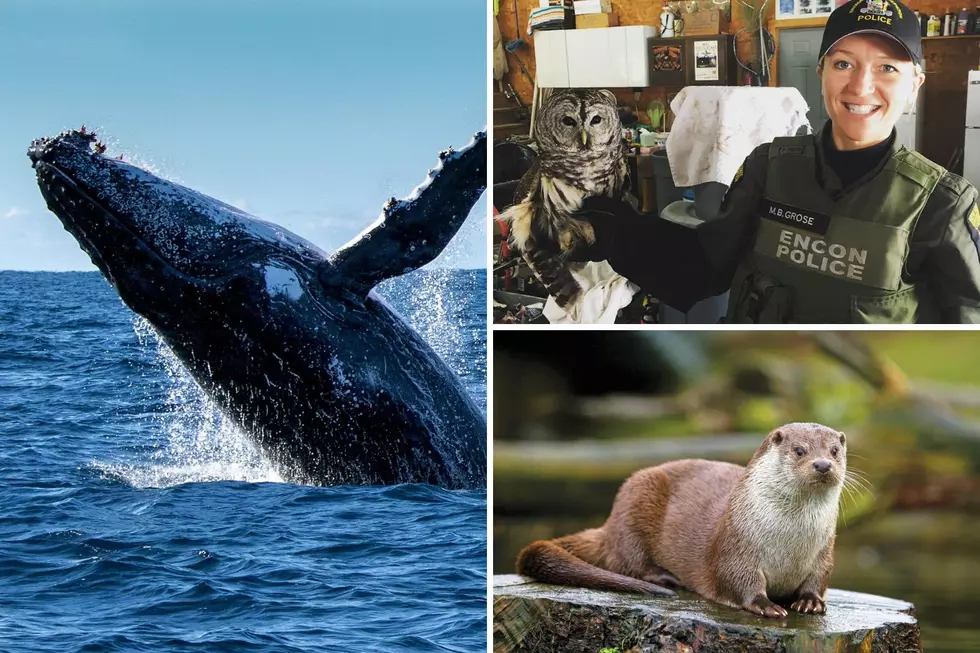 Giving to Wildlife Can Be a Tax Deduction for You in New York State
Canva / NYS DEC via Facebook
Many of us will be filing our taxes soon and not that we should be using the IRS as a savings account, as my Uncle Butch use to save, but I hope you are all getting your money back. A refund is always better than writing a check.
So if you are one of those people who are going to end up in the plus column, I want you to read on. If New York state is going to have to give you some cash back I want you to consider something you can do with a small portion of that money that will make a difference to us here in the Hudson Valley.
New York State Department of Conservation Helps Wildlife
As you know, the Hudson Valley is a strong ecotourism area. We are fortunate to live in a place where we share a lot of our space with wildlife. Caring for that wildlife properly is important and most of it falls under the responsibility of the New York State Department of Environment Conservation (NYS DEC).
They keep an eye on our wildlife and its habitat. They are also the stewards we can call when we find one of our woodland creatures in distress. The NYS DEC works not only in the Hudson Valley but they are north in the Adirondacks and south on the shores of Long Island. On Friday, February 3, 2023, they shared a piece of information that I thought was important to pass along.
Did you know that when you file your taxes you can donate to a fund that helps support wildlife all around New York? Return a Gift to Wildlife is the name of the program and you can donate when you file your New York State Taxes. There is a voluntary contribution line on your New York State tax return. By donating you are supporting fish and wildlife and yes it is tax deductible the following year.
Return a Gift to Wildlife is the only dedicated source of state funding made available to DEC to explicitly address the needs of all wildlife species. The program funds are typically applied towards high-priority projects that improve the management of rare species that either have no other source of funding or provide required state matching funds for federal grants that do the same. (NYS DEC  Email Press Release)
If you don't want to make a donation to the state consider making a donation to one of the many wildlife rescue associations in New York. And I am going to say thank you in advance to all the critters who are counting on you. Read more about Return a gift to Wildlife here.
Work Done at New York Wildlife Rehab in the Catskills
Wild Animals in Rehab
When we see an animal that has been hurt or is in distress it is in our nature to want to help but the reality is we need to leave it to the professional. Our job is to report it so that trained people can step in to assist the animal that needs help. Luckily there are many Animal Rehabilitators in the Hudson Valley who are good at what they do.
Watch out for these Animals in New York
The Most Dangerous Animals In New York State
The most dangerous and even deadly animals and insects in New York State.
NYS DEC Animals Rescues
DEC Rescues 7 Animals in 20 Days
The New York State Department of Environmental Conservation rescues humans lost or hurt while hiking, boating or just enjoying the great outdoors. But they also rescue the animals that call the outdoors home. Officers have rescued 7 animals in the last 20 days alone.
More From WZAD-WCZX The Wolf