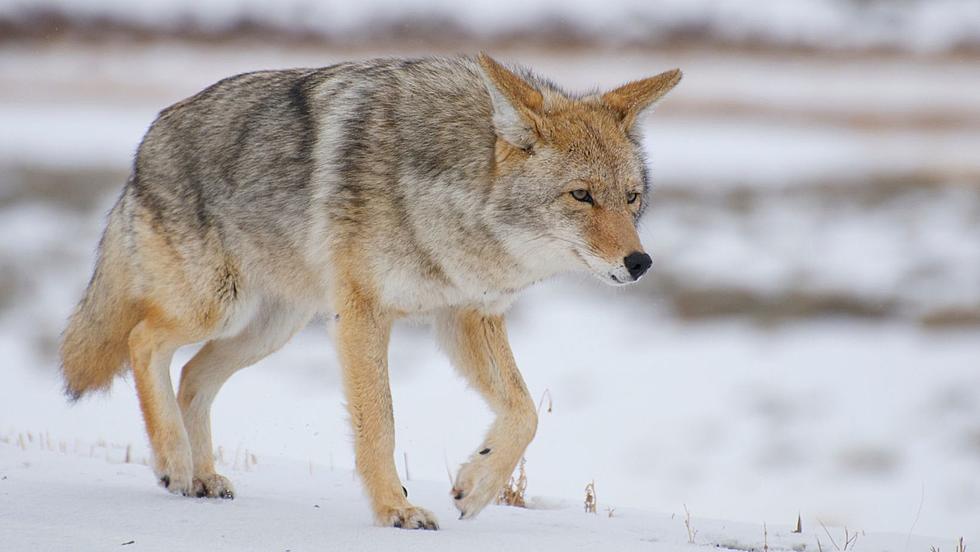 DEC Releases Guide on Avoiding Coyote Conflicts in NY With Spring on The Way
Canva
Coyote encounters in the Hudson Valley have been happening a little too often for my liking.
Hudson Valley Coyote Conflicts
Recently, in Poughkeepsie, a Marist College student was bitten by a coyote that made its way onto campus. The coyote was deemed aggressive in a Facebook comment from the Dutchess County Behavioral & Community Health officials on February 7th, 2023.
In the summer of 2022, a Kingston family mourned the loss of their small pup that was snatched by a coyote. The dog was attacked at dusk, in front of its family, in the driveway of the home.
In an effort to inform the public, the Department of Environmental Conservation recently released a "Guidance to Avoid Coyote Conflicts." The DEC believes that with spring right around the corner coyote sightings are "Anticipated to Become More Prevalent."
The DEC Guide to Reduce or Prevent Conflicts with Coyotes
Here are a few of the best ways to avoid Coyote conflicts according to the Department of Environmental Conservation:
Never feed coyotes.
Do not leave food outside.  Including feeding household pets inside, removing bird seed, and bringing garbage cans in.
Teach children to appreciate coyotes from a distance.
Don't let pets run free. Supervise outdoor pets, especially at sunset and nighttime.
If you are to come into close contact with a coyote the DEC explains you should "be aggressive in behavior, stand tall and hold arms up or out to look as large as possible. If a coyote lingers for too long, make loud noises, wave arms, and throw sticks and stones." The DEC also adds that fenced-in yards are helpful in deterring coyotes.
For more information about coyotes around the Hudson Valley visit the DEC website.
Stunning Photos Capture Toy Thief Coyote Playing Just Like a Dog
Stunning Photos Capture Toy Thief Coyote Playing Just Like a Dog
Does This Coyote in My Backyard Have Mange?
Look at this coyote spotted in Rob Banks' backyard.
The Most Annoying New York State Nuisance Wildlife Species
New York is full of amazing wildlife... some are great, and some are not so great. These are the ones that just straight up annoy New Yorkers.
More From WZAD-WCZX The Wolf