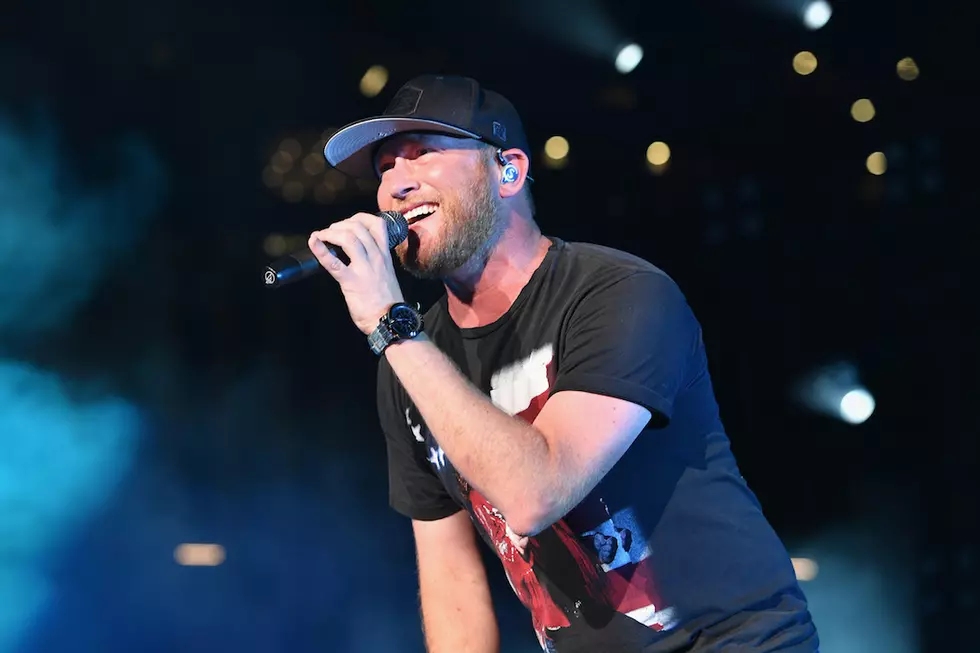 Cole Swindell Riding High on the Excitement of His 'Dream Lineup' Fall Tour
Erika Goldring, Getty Images
"I've been dying to talk about it," Swindell gushed to The Boot and other media outlets at a recent press conference. "I'm impatient! I wanna tell everybody. I want you to know exactly what we're up to."
So, now that news is out, Swindell's enjoying riding the wave of excitement along with his fans.
"I know that there's a plan behind everything, and now it's almost like I'm glad we waited, because now it's brand new, and if I'd said it when I wanted to, it would be old news by now," he says. "[Playing with Lynch and Alaina] is a dream lineup for me as a headliner."
Swindell goes on to explain that, for him, the lineup will be one of the highlights of going out on the road; in fact, touring with Lynch is a dream that he's had in the works for a while.
"Lauren was out with me earlier this year, and she's a blast," Swindell explains. "Dustin is somebody I've been wanting to tour with. We're buddies. I think we kinda bonded at Luke Bryan's Crash My Playa a couple years ago. We've just always talked about touring together.
"Having Lauren Alaina with us, it's gonna make a huge difference having her out there with us two goofballs," he continues with a laugh. "I'm just excited about it."
To celebrate his upcoming third studio album, All of It, Swindell also has plans for a six-date run in August, during which he will play the entire record from top to bottom. The country star explains that he wanted to perform the project live in full during these shows in order to give every track its moment in the spotlight, as well as to give fans a live experience of some songs they might not hear as often during the longer fall tour.
"Just getting to play the new stuff is exciting," Swindell says. "Normally you might play four or five [new songs], but now I'm gonna be playing all 12 ... so it's gonna be like you're watching that album unfold. It's not the first time it's been done, but it is for us."
Although he's never structured a show around an entire album, Swindell says that's not for lack of wanting to. He's hoping to give every song on the album a chance to shine: "I believe in every song enough to play every one of 'em, and I wish I could have done it for the first two albums," he goes on to say. "I feel like there's songs that you never end up getting to play live that are some people's favorite songs."
The mini-run of shows will take place in smaller venues, and will be geared towards the "hardcore" fans who want to hear the album's deep cuts as well as its hits.
"Everybody's heard me sing "Ain't Worth the Whiskey,"" Swindell adds. "These are my hardcore fans, and they'd give anything to hear the album cuts, not just the singles. That's kinda what I want this to be."
Cole Swindell Reads the Worst Pickup Lines Ever
More From WZAD-WCZX The Wolf