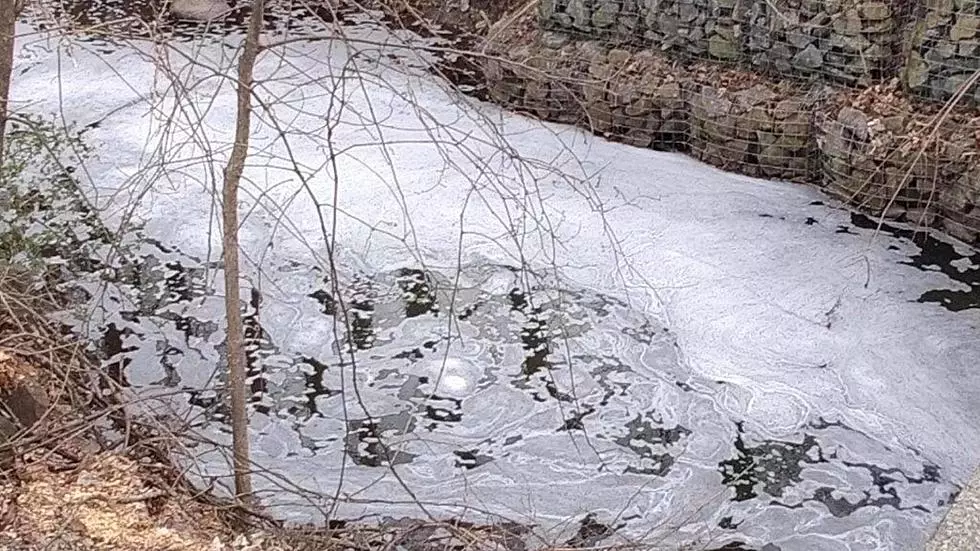 CDC to Investigate Contaminated Hudson Valley Drinking Water
Torrance Harvey/Facebook
The CDC is awarding millions to investigate contaminated drinking water across the nation and here in the Hudson Valley.
On Monday, the CDC and Agency for Toxic Substances and Disease Registry (ATSDR) announced the start of a multi-site health study to investigate the relationship between drinking water contaminated with per- and polyfluoroalkyl substances (PFAS) and health outcomes.
Seven sites were awarded $1 million each to look in water contamination, including Newburgh. University at Albany, SUNY and New York State Department of Health will look into in Newburgh and Hoosick Falls.
"There is much that is unknown about the health effects of exposures to these chemicals," said Patrick Breysse, Director of ATSDR and CDC's National Center for Environmental Health. "The multi-site study will advance the scientific evidence on the human health effects of PFAS and provide some answers to communities exposed to the contaminated drinking water."
PFAS are man-made chemicals that have been used in industry and consumer products since the 1950s. They have been used in non-stick cookware; water-repellent clothing; stain-resistant fabrics and carpets; some cosmetics; some firefighting foams; and products that resist grease, water, and oil. Scientists are still learning about the health effects of exposure to PFAS.
Officials say the scientific evidence linking PFAS exposures with adverse health effects is increasing. Some studies in people have shown that exposure to certain PFAS might affect people's health in the following ways:
Adversely affect growth, learning, and behavior of infants and children
Lower a woman's chance of getting pregnant
Interfere with the body's natural hormones
Increase cholesterol levels
Affect the immune system
Increase the risks for some cancers
According to the CDC, this is the first study to look at exposure to multiple PFAS at sites across the nation. The information learned from the multi-site study will help all communities in the U.S. with PFAS drinking water exposures by allowing communities and governmental agencies to make better decisions about how to protect public health.
The multi-site study will recruit at least 2,000 children aged 4–17 years and 6,000 adults aged 18 years and older who were exposed to PFAS-contaminated drinking water.
More From WZAD-WCZX The Wolf