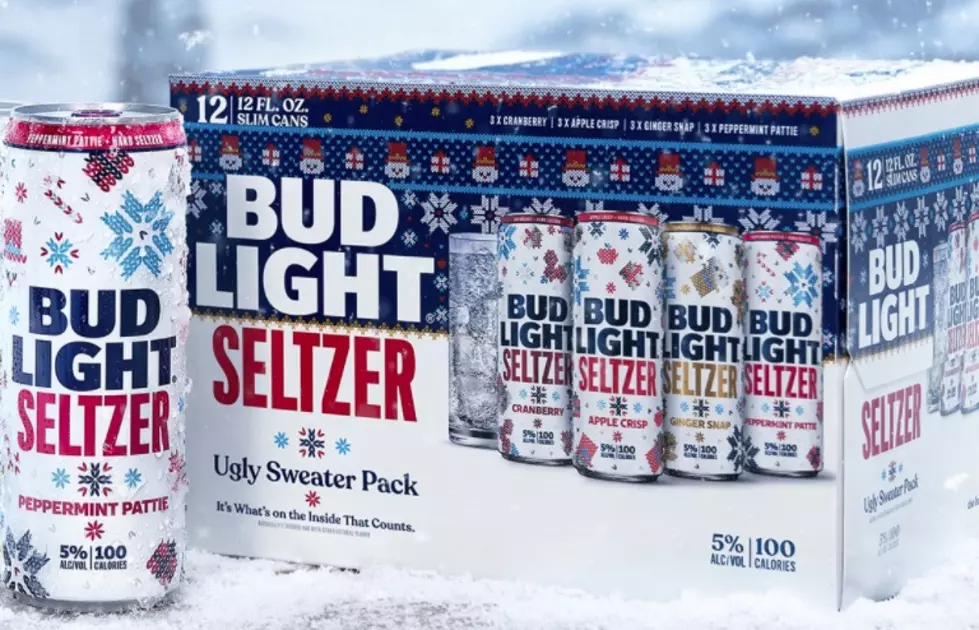 Bud Light Introduces Holiday Seltzers
Bud Light
Oh, there's snow in the forecast for the Hudson Valley? I had no idea, haven't heard a single thing about it. I hope you could hear the heavy eye-roll in that statement.
We know the colder weather is coming, maybe a little earlier than usual, but it's happening just in time for one of America's favorite beverages to get a seasonal makeover.
Are you over all the Pumpkin Spice themed drinks? Have no fear, Bud Light is here. More specifically, Bud Light Seltzer.
Earlier this week Bud Light Seltzer announced some new flavors we'll be seeing in stores in the next upcoming weeks. I don't know about you, but when I think hard seltzer I think of summertime. You know, your tropical staples, watermelon, mango, lime, black cherry, the works.
Bud Light Seltzer entered the game this week with flavors that are more in line with the holidays coming up. They've introduced their Ugly Sweater Pack.
In the package, you'll find fun holiday flavors such as:
Apple Crisp
Ginger Snap
Peppermint Pattie
Cranberry
Some people have been saying that Peppermint Pattie will probably taste like toothpaste. Obviously, these naysayers have never had peppermint schnapps. Apple Crisp?! I'm guessing it will taste like your favorite hard cider. Ginger Snap, well I'm hoping it tastes like a delicious holiday cookie but that has yet to be seen.
If you're a hard seltzer drinker will you be venturing into the Ugly Sweater Package? I know for a fact I will, as soon as the clock strikes midnight on November 1st, 2020. Happy Holiday and of course drink responsibly this holiday season.
Prost! 11 Oktoberfest Beers Ranked from Best to Worst
More From WZAD-WCZX The Wolf