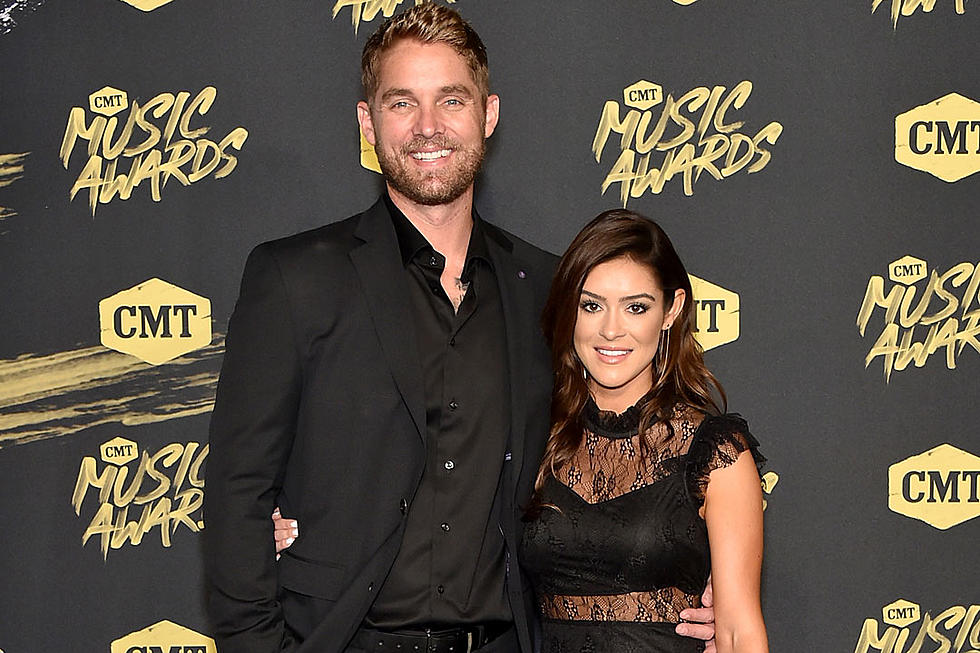 Brett Young and His Fiancee Sometimes 'Butt Heads' Over His Strong-Willed Personality
Mike Coppola, Getty Images
When you've known each other for as long as Brett Young and his fiancee Taylor Mills have, you learn a lot about specific personality traits. As the two ready to wed after a six-year courtship, Young admits there is a trademark to his persona that can sometimes irritate his fiancée.
"I think it's the part of my personality that's very hard-headed and strong-willed," he explains to Taste of Country during Country Jam 2018. "It bugs her because she's the same way. I think that's what we love the most about each other, and the reason we butt heads is I like to win."
Young has kept his relationship with Mills mainly under wraps leading up to his proposal in February of 2018. He got down on one knee at the Graduate Hotel in Oxford, Miss. and set a scene that included rose petals and champagne. The location is a special one for Young, who attended school nearby at Ole Miss. The couple met when Mills was studying at Arizona State University in 2008.
The country star admits that wedding planning is more time-consuming than his main gig as a musician, and recently told his label Big Machine Label Group that he's leaving most of the details in Mills' hands.
"She's working really hard to plan the wedding and I've volunteered to stay out of the way unless she really needs my help with something. And I think we found a good balance there," he shares. "She's basically killing it and I've never thought of wedding planning as a full-time job, especially for the bride and the groom, but it takes up way more time than my job."
Young and Mills are planning to tie the knot later in 2018. Until then, he'll perform at a variety of festivals across the country before serving as an opening act on the remainder of Thomas Rhett's 2018 Life Changes Tour that picks up on Sept. 13 in Bangor, Maine. He's also hard at work on his second studio album and is hoping to release a single from it toward the end of summer 2018.
See Pictures of Brett Young and His Fiancee at the Billboard Music Awards
Brett Young Talks About His New Album:
More From WZAD-WCZX The Wolf