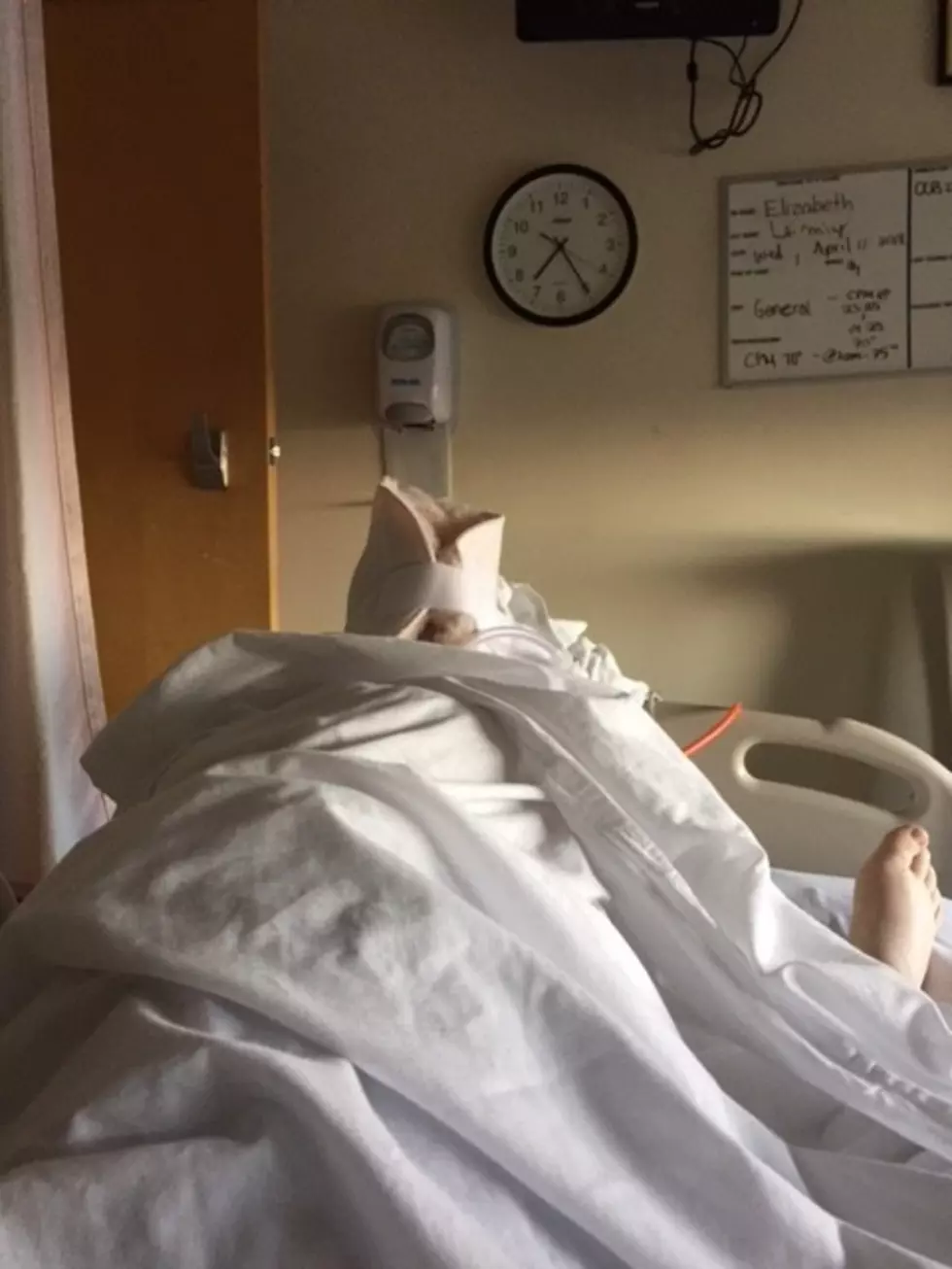 Beth Christy Got a New Knee
Beth Christy
It started the summer before my junior year in high school. I fell off a chair in our basement, I was trying to reach something just a little out of my reach, and landed on my hands and knees. While my hands were only bruised, the doctors discovered that something was wrong with my knees, which had nothing to do with the fall.
I would go on to have 3 different surgeries on my left knee and 2 on my right before I graduated high school. I spent summers in physical therapy and had to learn to walk all over again. At the time, I remember the doctor telling my parents that I would have to be very careful, no high heels, limit dancing, and I would probably need a knee replacement far sooner than anyone wanted.
He wasn't wrong. After slowly losing more and more of my mobility over the past 10 years, having to use a cane, and, my personal favorite, gaining weight because I could hardly move without being in pain, I had finally had enough and last month, I had my left knee replaced.
To say that I was scared is an understatement, but the doctors and nurses at Mid-Hudson Regional Hospital were great. They explained everything to me, helped me when I wasn't doing well and were my biggest cheerleaders when I got to go home. Ben, physical therapist and knee replacement class teacher extraordinaire, helped get me ready to be able to come home and made me smile while he did it.
It's been a month since my surgery and my medical leave from work. Today was my first day back on afternoons since Friday, April 6 and it felt great to be back in the studio and talking about concerts, contests, and music as opposed to straight leg lifts, CPM machine work, and ice packs.
While I am not back to 100%, I am getting there. I've had some big breakthroughs at Physical Therapy the past two sessions, so that gives me hope. While I still have to have my right knee replaced as well, I am focusing on getting stronger and stronger every day. I don't know if you've ever had a knee replacement or any other kind of replacement surgery or will have such a surgery, but know that I will be cheering for you to be back on your feet, feeling better than ever.
More From WZAD-WCZX The Wolf