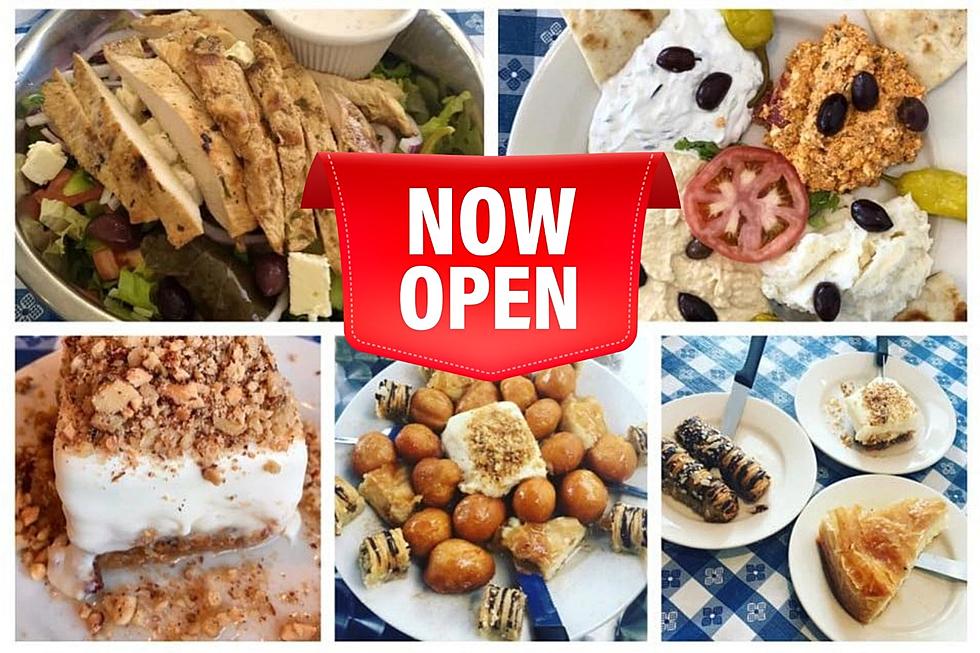 Top Rated Hudson Valley Greek Restaurant Opens New Fishkill Location
Facebook: Athena Gyro
Fans of Greek food in the Hudson Valley know where to go to get their fix.  Voted Best Greek Restaurant 2019, 2020, and 2021, and Best Mediterranean Restaurant in 2019 and 2020 by Hudson Valley Magazine, Athena Gyro has officially opened the doors to their new Fishkill location.  They were also recently ranked among the best 11 Gyro spots in the Hudson Valley, according to Google.
Owner George Maravegias shared that his "dream was to always go into a beautiful town like Fishkill.  My dream did come true.  We are so excited to share our restaurant with this community."
Athena Gyro, Fishkill
The Athena Gyro Fishkill location is currently open and serving customers at 1113 Main Street in Fishkill, in the building where Il Barilotto Enoteca once was; that business closed in 2020 and the location was listed for sale shortly after.
The Fishkill restaurant mirrors the the LaGrange location, menu, hours and quality, with George Maravegias sharing that "yes, everything is the same as the LaGrange location. Good food, good service, smiling faces."  They had their official grand opening on Thursday February 24th, you watch them open their doors to Fishkill for the first time below:
Eastdale Avenue Bagels, Poughkeepsie
The owners don't just specialize in Greek food locally, as they recently opened up another popular Hudson Valley eatery.  In addition to the two Athena Gyro locations, the Maravegias family also owns and operates Eastdale Avenue Bagels, located at the ever expanding Eastdale Shops in Poughkeepsie.  When I asked if there were any plans in the near future to open any other food retailers locally, George shared "not at the moment but we are open to suggestions."
By the looks of things, based on the comments recently shared on their social media posts, locals are very excited to welcome one of their favorite LaGrange spots to Fishkill.  Can we get a collective 'Opa!?'
A Peek at Poughkeepsie's Mouth-Watering New Bagel Shop
Eastdale Ave Bagels is Now Open at Eastdale Village Town Center
10 of the Best Bagel Shops Around the Mid-Hudson Region
Here is a list of 10 of the best bagel shops in the Mid-Hudson area. These restaurants have no less than a 3.5 rating on Google, with no less than 100 reviews.
More From WZAD-WCZX The Wolf