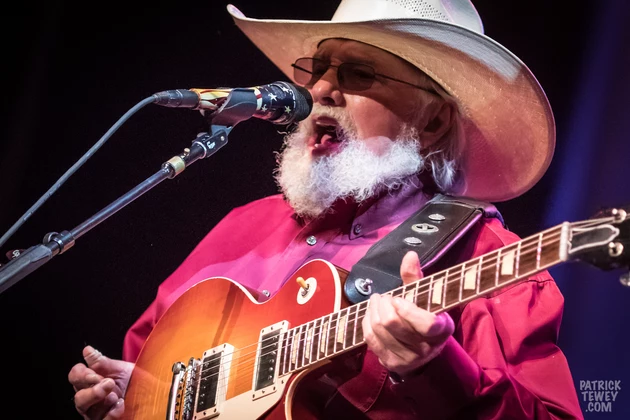 Another Take on Charlie Daniels' Performance at the Paramount [Photos]
Patrick Tewey for Townsquare Media of the Hudson Valley
How much fun was it to see country legend Charlie Daniels and his band at the Paramount Hudson Valley Theater last Saturday? I am going with "big fun." He did not disappoint -- he never does. It was a great show and Hudson Valley county fans you were a great audience. Both the Black Dirt Bandits and Charlie Daniels had to love your energy.
It was my first time being at the Paramount and it was a real honor to be able to go backstage. Being backstage waiting to bring on local favorites the Black Dirt Bandits was a real treat. When I walk out onto the stage I could see that everyone was ready for a special show and the Black Dirt Bandits patriotic opener ensured the night was going to be music magic. Also, my view from the stage gave me a chance to appreciate the beauty and design of the Paramount. It is truly a theater gem.
If you haven't had a chance to catch a show there yet, let me give you some scoop. It is super easy to get to, it is just a couple of blocks off Route 9 in Peekskill. It is also a short distance from Metro-North if you want to take the train. If you drive parking is easy. There is a parking garage one block from the theater and it is free to park on the weekends and after 6pm.
Walking to the show, I noticed lots of places you could stop at for a drink or something to eat. It would be easy to grab a bite before the show you planned to attend. I'm sure you could stop in after as well depending on the day of the week.
So I guess this would be a good time for me to encourage you to check out the line up that the Paramount has scheduled for 2017. And let me point out that the next country show is in May. Make plans now to see the Oak Ridge Boys Celebration Tour on May 19. Tickets are on sale now.
Check out our photo gallery from the show.
More From WZAD-WCZX The Wolf