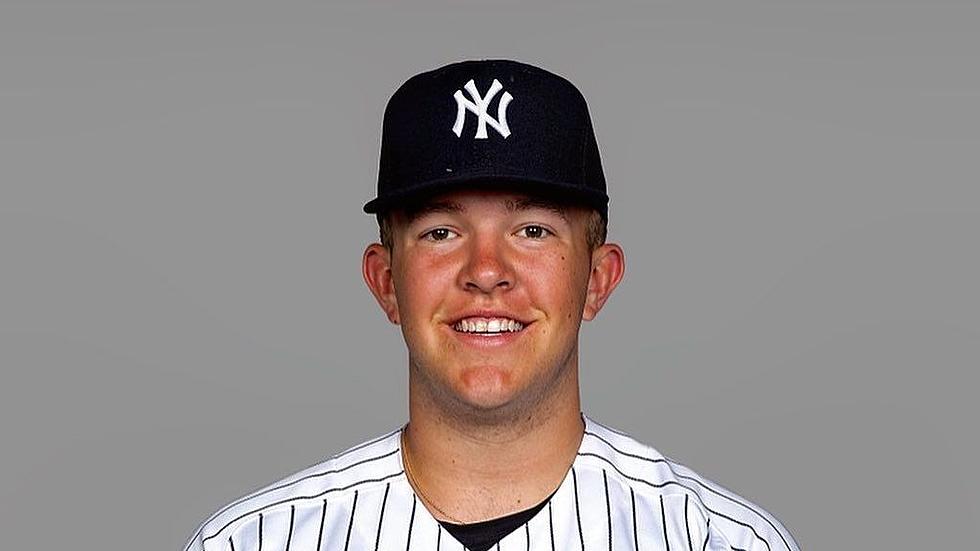 Stamford Connecticut Native Hopes to Finally Shine for Yankees in 2022
MLB Approved Image
When Montana Semmel was growing up in Stamford, his dream was to one day play Major League Baseball.
He grew up dreaming of playing for his favorite team, the New York Yankees. Now that dream could become a reality for him as he tries to take his place on the New York Yankees roster for the 2022 season.
No one wants the baseball lockout to end more than Semmel. The Stamford native was selected by the New York Yankees in the 36th round of the 2019 draft. Semmel was the second youngest player selected in the draft while he was still a student at Westhill High School.
Semmel's ability was recognized at a young age as he was also a member of the 2012 Stamford Little League team that was the 2012 Connecticut State Champions.
But something happened on the way to the show. According to yesnetwork.com, the star pitcher committed to playing his college baseball at the University of Connecticut, however, Semmel suffered an arm injury during his junior year at Westhill High and had to undergo Tommy John surgery. That changed some of his plans as he had to change college direction and shifted his commitment to Chipola Junior College in Florida.
Finally towards the end of the 2019 season, Semmel reported to the Yankees minor league training complex in Tampa. In 2020, his dream almost became a reality when he reported to his very first spring training, but as luck would have it, the pandemic shut things down and Semmel once again found himself on the outside looking in.
While conditioning after the 2020 season ended, Semmel injured his arm again and was diagnosed with a flexor strain, which forced him to stop pitching and undergo physical therapy. It was deja-vu all over again as he was preparing for the 2021 season. Semmel re-injured his elbow and strained his flexor again and was sent home and missed the entire 2021 season.
Now as the 2022 season is preparing to start, there's another hurdle Semmel has to deal with, but this one is totally out of his control. The baseball lockout has already gone on for over a month and as of now, opening day and some early April series have been scrapped, so Semmel's baseball career remains in a state of limbo.
Obviously the Stamford native is looking forward to the owners and union officials coming to an agreement so he can get back out there and try to make the Yankees 2022 roster.
He recently told yesnetwork.com that he's "looking forward to getting back on a pro mound and facing pro hitters again" and he's "excited to show the coaches that he's back, and he's healthy." He's also hoping for a little luck this time around and hoping to fulfill his life long dream, while most importantly have a healthy season.
30 famous people you might not know were college athletes
Stacker
dug deep to find 30 celebrities who were previously college athletes. There are musicians, politicians, actors, writers, and reality TV stars. For some, an athletic career was a real, promising possibility that ultimately faded away due to injury or an alternate calling. Others scrapped their way onto a team and simply played for fun and the love of the sport. Read on to find out if your favorite actor, singer, or politician once sported a university jersey.
LOOK: Biggest underdog victories in March Madness
Every spring, legions of sports fans turn their attention to college basketball when
March Madness
takes the national spotlight. Using aggregated Associated Press data, BestOdds has come up with 10 of the biggest—and most unlikely—underdog wins in March Madness history.
15 Ways You Can Help People in Ukraine Right Now
As Americans watch events unfold in Ukraine, many wonder how they can help. Below is a list of organizations responding to the crisis in Ukraine along with information on how you can support their various missions.
More From WZAD-WCZX The Wolf