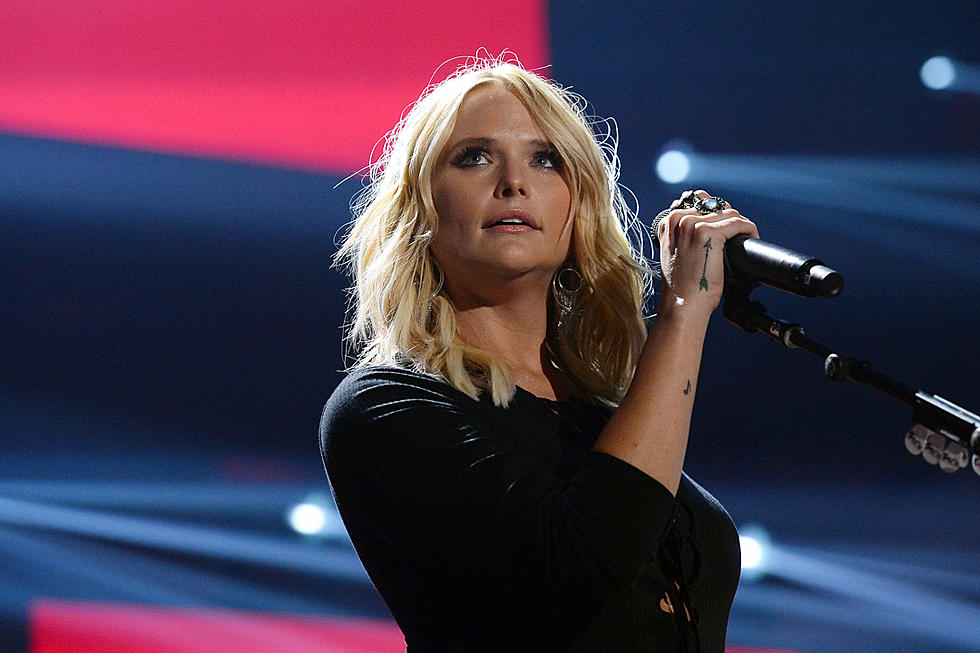 Miranda Lambert Is Done Talking About the Women in Country Music Problem
Ethan Miller, Getty Images
Miranda Lambert has been outspoken about the unusual challenges female artists have faced in country music over the years, but she's not interested in talking anymore. She's stepping up to help some of country's most deserving younger female artists with her upcoming all-female 2019 Roadside Bars & Pink Guitars Tour.
"We didn't set out to have an all-female tour," Lambert tells Pollstar. "But when we looked at this lineup, here's a bunch of badass girls rolling down the road, playing music, drinking beer, having fun and enjoying the fans. Every single one of them knows who she is; they're all out making the music that comes from that."
Women Are Ready for a Country Music Revolution
Women have struggled more and more to make an impact at country radio in recent years, with a recent study showing that it's only getting worse. In 2018, the data reveals a nearly 10-to-1 disparity in the number of spins men received at country radio compared to their female counterparts. That's driven in no small part by an oft-repeated trope among country radio programmers that women don't want to hear women.
"I don't understand what that phrase means, or where it came from," Lambert states. "It makes no sense. Only we can understand each other, understand the issues and stuff that happens to women, because it is different."
Lamber started out playing very tough bar gigs early in her career, and she's trying to advocate for a better environment for country's next generation of women to ply their craft.
"So I'm very protective of the music, and I'm very protective of the newer girls!" she says. "If these are my little soldiers, then I'm going to fight to give them a place that makes sense, to let the people coming know I love their music — and they need to hear these women."
Lambert is tired of the circular conversation that's been going on about women in country music in recent years.
"I'm actually exhausted from all the conversation," Lambert states. "I'm sick of it, and I figured, 'Why don't we just go do something?' Put the music on the road, give it to the people – and hopefully, they hear what they need in these songs.
"If the side effect is we can't be ignored anymore, great," she reflects. "If it doesn't work, that's OK, too. We're still gonna be out there, making great music, rocking the fans and having fun."
True Story: Jimmie Allen Once Appeared In a Taylor Swift Commercial!
29 Songs From Women in Country That Demand Attention:
More From WZAD-WCZX The Wolf