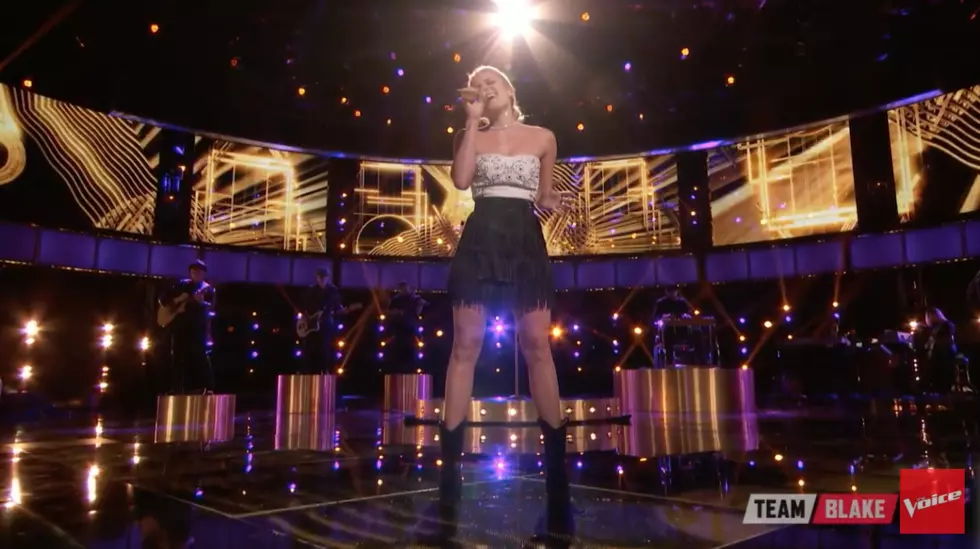 Mary Sarah Stuns With Tammy Wynette's 'Stand by Your Man' on 'The Voice'
YouTube
When it was Mary Sarah's turn to perform during the Top 10 week of The Voice on Monday (May 2), she held nothing back. The artist, who represents coach Blake Shelton's team, chose to sing Tammy Wynette's classic "Stand by Your Man," and Wynette would be proud.
The powerhouse vocalist stood on a platform awash in a single spotlight, donning a country-glam look complete with cowboy boots, starting out the song with a sort of smoky, warm tone. She soon opened up into a unique sound all her own as she belted the perfectly tuned chorus. Sarah's sultry confidence exuded from her as she stepped out from behind the mic stand to wrap up the tune with a strong finish.
Shelton declared that his team member was "blowing the roof off the place," and it's hard to argue with that. The Carrie Underwood comparisons are sure to be coming, as Sarah's effortless skill and country timbre flow out of her with ease. Only time will tell whether or not Shelton will come away with a winning protege, but its safe to say he has a good chance with Sarah on his roster.
The Voice has been on the air for 10 seasons, all of which Shelton has been a part of as a coach. He met his girlfriend Gwen Stefani there last season when they sat two chairs apart in the lineup of celebrity coaches, and he called her up to be a mentor this season, as her chair is being filled by Christina Aguilera. Many up-and-coming country stars have emerged from the show, including RaeLynn, Cassadee Pope and the Swon Brothers.
Unforgettable Blake Shelton Moments
Find Out Why Blake Almost Quit Country
More From WZAD-WCZX The Wolf