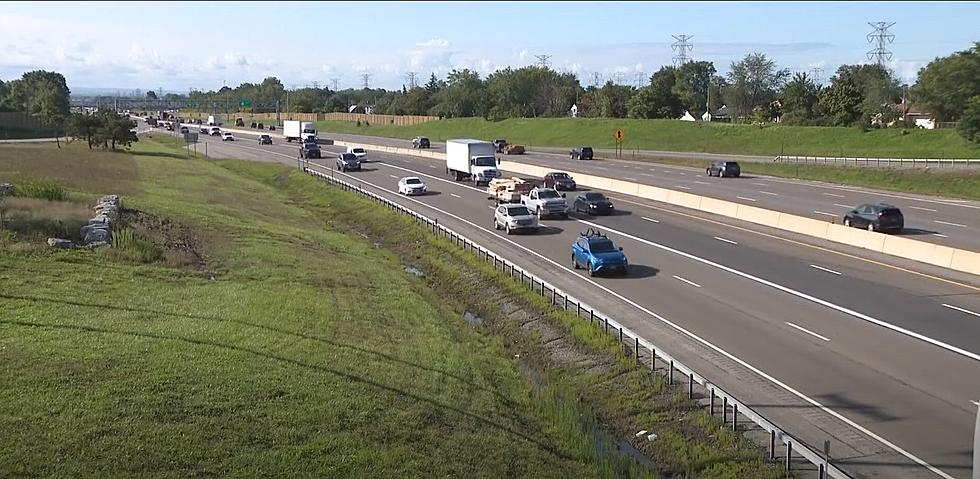 Upstate New York Woman Dies After Falling From Moving Truck On Thruway
WGRZ-TV/YouTube
New York State Police are asking for help as they investigate the death of a 32-year-old woman who died after falling from a moving vehicle.
On Tuesday, New York State Police troopers who patrol the New York State Thruway looked into the death of a woman.
Fatal Incident After Woman Exits Moving Vehicle In Western New York
On September 18, 2023, at approximately 8:15 P.M., troopers out of Buffalo responded to a report of a woman who fell from a moving vehicle on the I-90 eastbound near the I-290 interchange in the town of Amherst, New York.
Arriving officers found 32-year-old Gabriel J. Turner of Snyder, New York deceased on the shoulder of the I-90, police say.
Turner was a passenger in a 2011 Ford F550 tow truck.
The preliminary investigation determined that Turner exited the vehicle from the passenger side while the vehicle was in motion. The Ford was operated by a 34-year-old man from Buffalo, New York.
It remains unclear why she exited the moving vehicle. Police confirmed Turner and the driver knew each other.
"They knew each other. They are acquainted with each other. So now, it's the matter of whether was there a domestic or a relational issue, did she had some issues with mental illness, was this criminal," New York State Trooper James Ocallaghan told NBC. "Sometimes the car may have more than one person; we're able to get a third objective view. In this case, it's not."
New York State Police Seek Witnesses
Turner was removed to Erie County Medical Center for an autopsy. New York State Police are asking anyone with information to come forward.
For all the news that the Hudson Valley is sharing make sure to follow Hudson Valley Post on Facebook, download the Hudson Valley Post Mobile
"This is still an active investigation," New York State Police said in a press release. "If anyone has information regarding this incident, contact NYSP at 585-344-6200. NYSP Bureau of Criminal Investigation, Forensic Identification Unit and the Erie County District Attorney's Office are assisting in this investigation."
Parts of the New York State Thruway were recently closed for nearly 24 hours. Here's why.
Why New York State Thruway Was Closed For Nearly 24 Hours In The Hudson Valley
20 Worst Places to Live in New York State
A list highlights the worst places a New York resident can call home. A number of places in the Hudson Valley made the list, including one that was ranked the worst place to live.
Giant Horror Plant
A "giant horror plant" that can cause blindness and severe burns is still in New York State, despite the best efforts from New York officials.
The 10 Best Counties To Live In New York State
Is your hometown's county considered by
Niche
one of the best in New York State?
More From WZAD-WCZX The Wolf