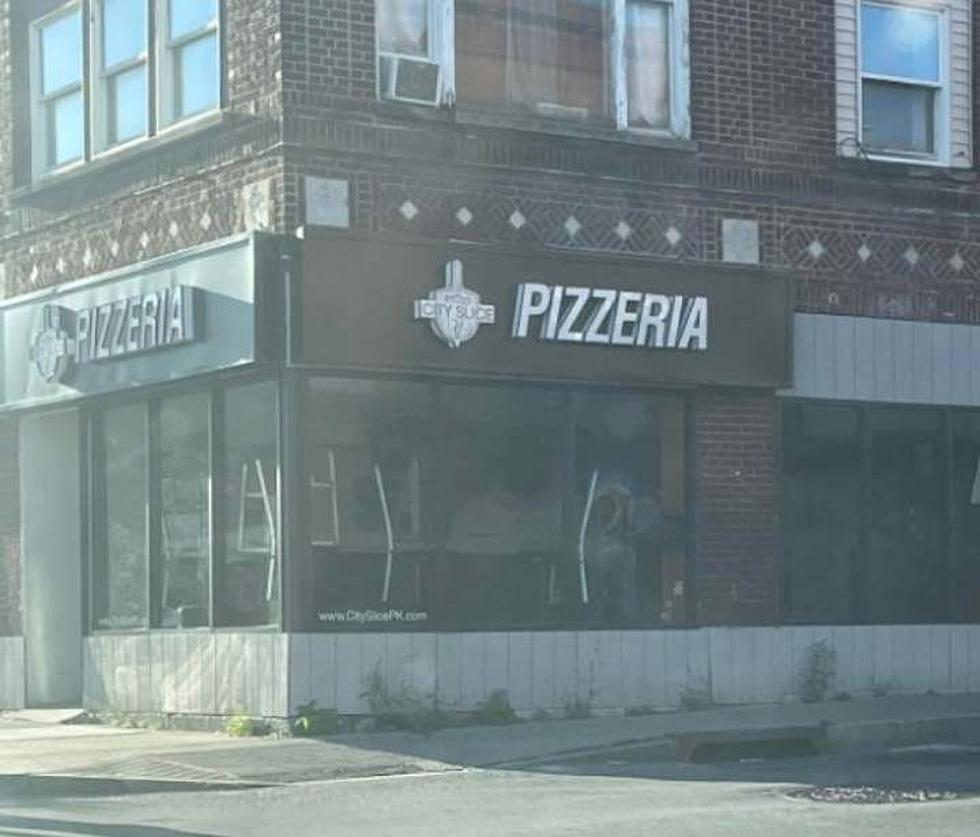 New Business Moving Into Former City Slice Poughkeepsie Spot
Photo credit: The Rutigliano Archives
City Slice Poughkeepsie opened up in Dutchess County during the Pandemic in March of 2021.
Having lived in Poughkeepsie for some time, one can't help to notice that if there's something the city has plenty of, it's pizza shops. There are so many options for pizza that it seems kinda crazy to me for anyone to even consider opening yet another pizza shop in the area.
I thought the same when I saw that City Slice Pk was opening at the corner of S. Hamilton St. and Main St. Just up the street on Main is TJ's Pizza along with Gino's Pizzeria (both of which have been established in the area for over 50 years).
You have Hudson and Packard Detroit Pizza literally around the corner on Academy St., and the popular Emiliano's on lower Main Street for nearly 30 years. And if you're into the likes of Little Caesars or Domino's, they are also in the area along with various other pizza shops (more than needed! IMO).
Although I never made it to City Slice, the business received generally great reviews on Google (4 or 5 stars on most of the 56 reviews.) The business announced a temporary closure back in January of this year with no explanation given for the closing. The shop lasted only about 2 years, and now it looks like a new business is on its way in. And you guessed it...it's another pizza shop!
A banner now hangs in the vacant spot of the former City Slice Pk that reas Bella Bella Pizzeria Coming Soon! No further information is available about Bella Bella Pizzeria or when exactly it will be officially opening, but we wish them the best of luck in an area with a hell of a lot of competition.
10 of the Best Pizzerias in Poughkeepsie According to Google
February 9th is National Pizza Day! Just in time for the Super Bowl this weekend, here's a list of Poughkeepsie pizzerias that you need to celebrate with.
More From WZAD-WCZX The Wolf