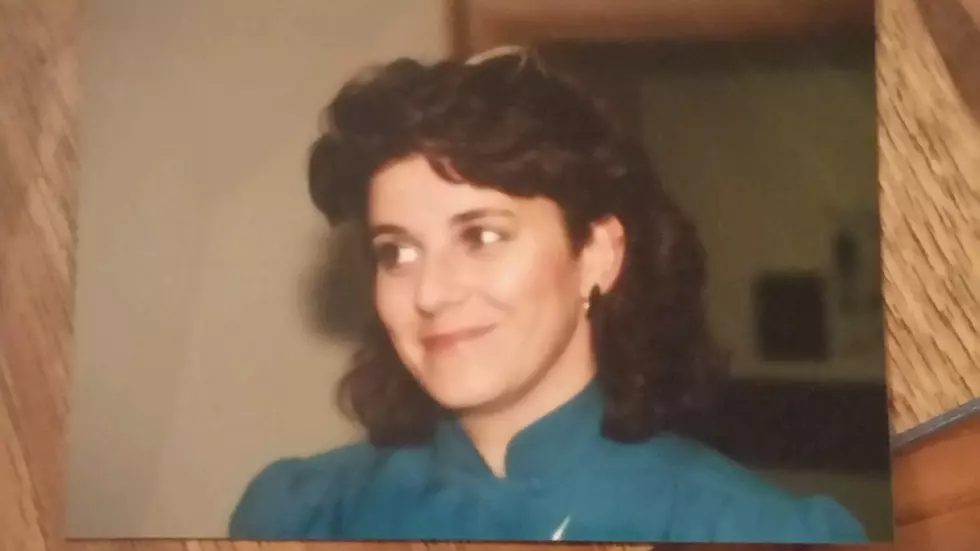 My Godmother Tragically Died of Breast Cancer – RMWP Week 2
Alan Macrillo
There are many reasons why I work with the American Cancer Society. I've seen multiple family members and friends battle cancer; however, there is one case that hits me the most.
Right before Christmas in 2015, I lost my godmother, Ann Macrillo. Aunt Ann was married to my uncle Chris, but most significantly, she was childhood best friends with my mom. They were sisters in all except blood. She was a terrific role model for me growing up. She was the life of any party. The energy of the room increased when she would arrive, typically with a large Cumberland Farms soda in her hands. She was a lover of science fiction, comic books, and outrageous comedy. One of the first words that come to mind when I think of her is zany. I got to see her a lot growing up. Outside the typical get-togethers, my cousin Alan and I would have regular play dates, and our moms would hang out. We would go to the movies, various community events, and concerts together. One time, in particular, she got us tickets to see Green Day at Madison Square Garden right after 21st Century Breakdown came out.
I don't have too many pictures of her, mainly because she was always the one to take pictures; however, her son Alan shares beautiful photos like these with me when he finds them.
In high school, shortly after we found out that my mother was cancer free after her battle with thyroid cancer, we found out that Aunt Ann had breast cancer. She fought it hard, always keeping a bright attitude. It even looked like she had it beat! But in 2015, the cancer came back, and it came back strong. If I remember correctly, her white blood cell count was very low, and caused complications with treatments. I remember she was hospitalized in December, while I was working on my senior thesis for high school. Everyone in the family went to say goodbye in the hospital. It was heartbreaking to see someone who was always so full of life in a state like that. She passed a couple of days after I visited.
Seven years later, it's still difficult without her. My cousin lost a mother. My uncle lost a wife. My mom lost a best friend. I lost one of the greatest role models I've ever known. Family gatherings haven't been the same without her. We live on, of course, and we do what we can to honor her. I've written a couple of songs to her, and I still dedicate them to her at shows. I'm still very close with Alan, and we do our best to check in on each other. Aunt Ann is one of the driving forces as to why I am passionate about working with the American Cancer Society year after year, and why I jumped at the chance to be a Real Men Wear Pink Ambassador.
Real Men Wear Pink - Week 2
You can donate to my Real Men Wear Pink Campaign here!
Every dollar raised helps the American Cancer Society save lives from breast cancer by funding innovative breast cancer research; providing education and guidance to help people reduce their risk; and offering comprehensive patient support to those who need it most so that no one faces breast cancer alone.
The American Cancer Society is the leading breast cancer fight in the 21st century, and their commitment to creating a future free from the threat of breast cancer runs deep, but the fight can't be done alone. Hence why they engage community leaders and influencers to help eliminate breast cancer through the nationwide Real Men Wear Pink Campaign.
CNY Veteran Battling Stage Four Cancer Gets Recognized During Yankees Spring Training
Joe Maneen is Central New York Veteran fighting an aggressive form of Stage 4 cancer. Take a walk through Joe's day as he gets honored by the New York Yankees down in Tampa during Spring Training.
New York Landmarks Light Up in Pink for Breast Cancer Awareness Month
Bridges and landmarks light up in pink all across New York state for Breast Cancer Awareness month.
Going Gold for Children With Cancer
Central New Yorkers are going gold for children with cancer.
More From WZAD-WCZX The Wolf