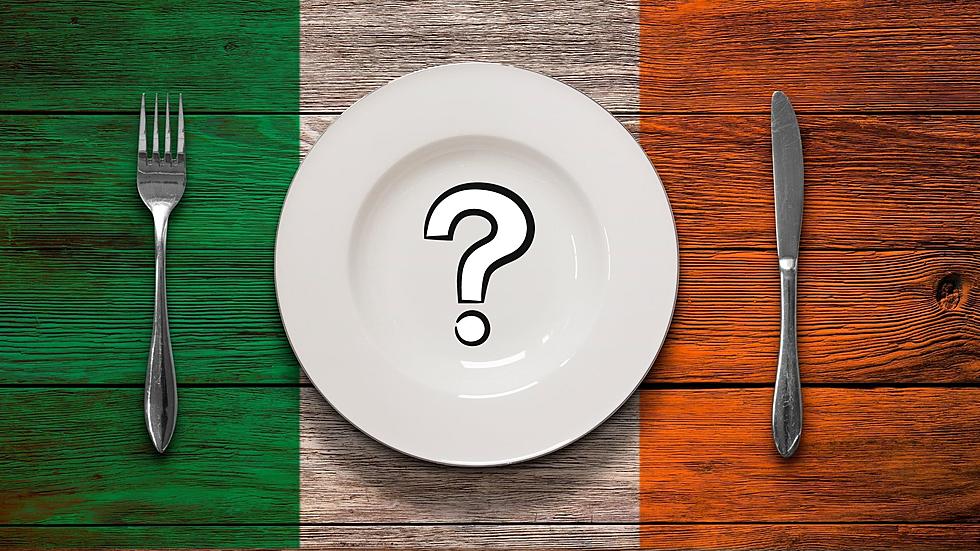 Most Popular St. Patrick's Day Meal In New York Not That You Think
Canva
What do you think the most popular Irish dish is in New York State for St. Patrick's Day? We bet you would never guess this.
May the luck of the Irish be with you, and your stomach. St. Patrick's Day typically involves a lot of amazing different foods for you to eat, but which one is the most popular in New York State?
A study was conducted by the folks at Zippia to determine what meals were the most popular across the U.S. and honestly, it's kind of a surprise for the results for New York. You would probably assume it's corned beef and cabbage. However, that's not the case.
New York State's Most Popular Irish Dish Is....
Guinness Pie. Yes, Guinness Pie........What is Guinness Pie? The most popular meal across the board is Corned beef and cabbage, which is to be expected. For us, apparently, the most popular dish is something called Guinness Pie.
What In The World Is Guinness Pie?
There's several recipes online that highlight the dish, but we decided to take a look at the recipe from the queen of the kitchen, Martha Stewart.
We consider this Guinness Pie to be a cooking project because it takes some time to put together, but it is well worth the effort. To break up the work, try making the crust and stew a day ahead, then assemble and bake before serving.
Guinness pie is essentially traditional Irish beef stew filled with onions, carrots, celery, garlic, beef broth, and herbs, all topped with some lovely and simple store-bought puff pastry.
Bonus Points
We are actually really surprised that the Reuben sandwich did not make this list. Does that mean it's a fake Irish food? An imposter? According to the internet, yes.
19 Upstate New York Irish Restaurants Are An Absolute Must Try
Going to an Irish pub in the month of March is a must have experience in Upstate New York. Where are you going? Maybe you should try one of these 19 places.
25 Most Irish Cities In New York State
When you think of New York State, do you think of a place that has a lot of people of Irish descent? Here's 25 of the most Irish cities and towns in all of New York state.
Here's a list thanks to
Zip Atlas
where you can find the most Irish cities in the state:
25 Restaurants 'Diners, Drive-Ins and Dives' Should Visit In Upstate New York
We've been taking trips to Flavortown with "
Diners, Drive Ins and Dives
" since November of 2006. Wouldn't it be nice if Guy Fieri made more tips to Upstate New York?
Guy has traveled to over 37 restaurants in New York State alone. We asked "If Food Network's "Diners,Drive Ins & Dives" could visit the Mohawk Valley and Central New York, where should they go?" on social media. The responses were well into the hundreds. What we wanted to do was take the Top 25 suggestions. Here's that list for you to enjoy:
26 Restaurants In Utica New York You Need To Try At Least Once
This following list is a great resource if you're looking for some new places to try, or if you're just looking for some place to start. This list is strictly restaurants in Utica New York. Not the Utica area or surrounding towns, but Utica New York. We took submissions from all over social media to build this list. We will have other lists for other parts of our region to showcase next. But right now, let's focus on Utica:
More From WZAD-WCZX The Wolf