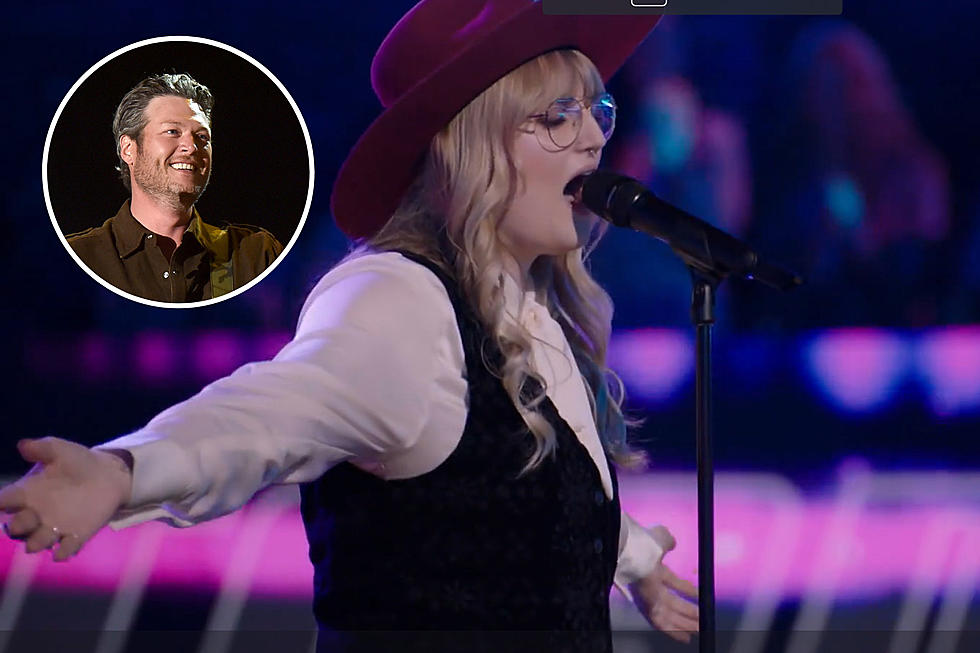 'The Voice': Team Blake Standout Kylee Dayne Mops the Floor With a Celine Dion Hit [Watch]
YouTube/Kevin Winter, Getty Images
Blake Shelton downsized his team on Monday night (April 17) during the first edition of the Season 23 Knockout Rounds on The Voice — a night that also featured a standout rendition of a Celine Dion hit.
During the two-hour episode, Shelton said goodbye to country music hopeful Walker Wilson of Nashville, Tenn. Wilson, 25, belted out a cover of Waylon Jennings' "I Ain't Living Long Like This." Although he didn't advance to the next phase of the televised competition, he still earned high remarks from the judges, who called him "technically skilled" and "on fire."
Wilson received some advice heading into his performance from country music icon Reba McEntire, who was on hand to guide contestants as the show's guest Mega Mentor. In rehearsals, McEntire told Wilson that his smile reminded her of actor Patrick Swayze and that she loved his swagger and gravel voice.
For the cutthroat round, Shelton paired Wilson with Kylee Dayne, 20, of Texas, who reigned victorious with a high-powered rendition of "All by Myself," a song originally recorded by Eric Carmen that Celine Dion scored a massive hit with in 1996.
Out of the two artists, Dayne outperformed simply because she captured the studio audience and judges with her incredible vocal range and ease on each note. She confidently stood in one place as she threw her heart and emotion into the lyrics, earning proud reactions from the panel.
Afterward, Niall Horan told her she "absolutely nailed it...You really got in there and kept it going," he added. "It was incredible."
Chance the Rapper added, "Kylee, you completely blew me away. That was so raw to me."
"You showed that not only you can conquer a Celine Dion song, but your little Mariah riffs in there, like, you're 20 years old," Kelly Clarkson added. "The fact that you're that kind of a bold singer shows that you want to win, one, and two, show that you're capable of doing that."
Shelton, who had to pick the winner of the Knockout Round, said, "I've got to base this on what happened at the moment. The winner of this knockout is Kylee."
Earlier in the program, Dayne told viewers she selected the Dion smash because she felt connected to the song.
"I've always felt like an outcast," she said. "I never fit super cleanly into my groups of friends in middle school, high school and even college. Feeling like you're lonely, it's hard to, like, speak that. And singing a song like this is definitely healing. Coming on The Voice, and being around other musicians, I feel included and loved, and it's really stretching me as a person and as a musician."
The Voice airs Monday and Tuesday nights on NBC.
Blake Shelton's Winners From 'The Voice': Where Are They Now?
How many of the eight Team Blake winners from
The Voice
can you name?
Blake Shelton
is the show's winningest coach, and several have had hits at country radio and beyond. Several more have shifted genres, changed their name or just flat-out gone missing. Here is the latest on every Team Blake winner from
The Voice.
More From WZAD-WCZX The Wolf