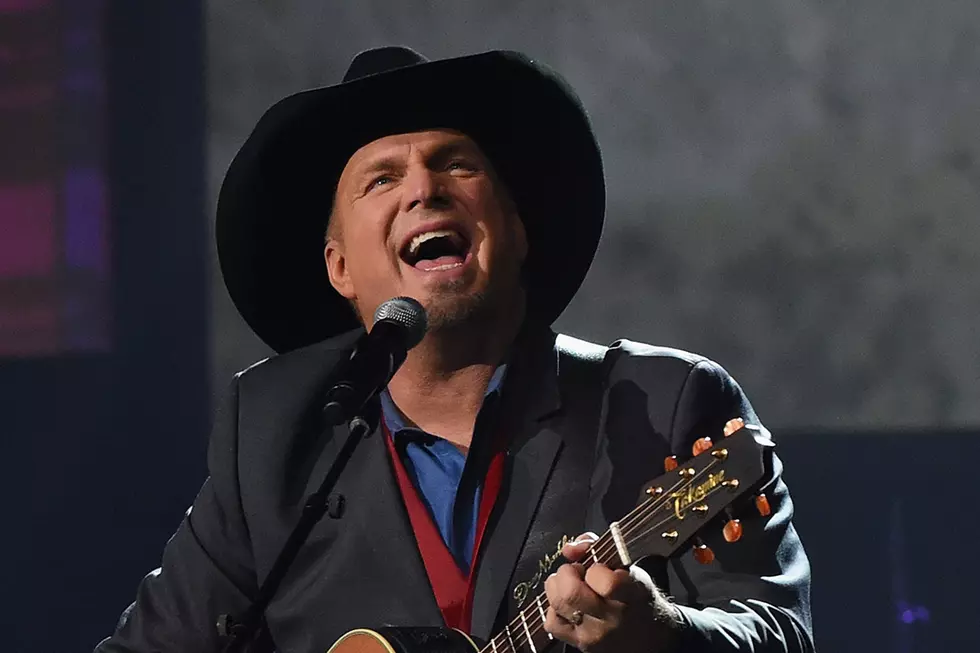 Garth Brooks Reveals Dates for 2024 Las Vegas Residency
Rick Diamond, Getty Images
As he gears up to launch the first weekend of his Las Vegas residency, Garth Brooks is already thinking ahead. On Thursday (May 18), the singer revealed 18 new dates of the residency for 2024, according to BusinessWire.
The 2024 shows will take place in batches during the months of April, May, June and July. The addition to Brooks' residency isn't entirely unexpected: Back in December of 2022, he hinted at plans to continue his show in 2024, due to the fact that the first string of residency dates sold out so quickly.
"When the 2023 shows went on sale, I felt extremely fortunate and blessed," Brooks says in a new statement. "To even think I would get to do this for another year makes me happier than I can explain. Thank you for the chance."
Billed as the Garth Brooks/Plus One Las Vegas Residency, the very special Vegas show promises a stripped-back performance from Brooks, with a twist: The band will be sitting in the audience, and will come up and join him on an as-needed basis for songs. The residency will take place at the Colosseum at Caesars Palace, and the newly announced 2024 string of shows will all be held in that same venue.
On Thursday — the day of the residency launch — Brooks took Good Morning America behind the scenes of his show, and he wasn't shy about his enthusiasm for overextending his residency.
"I plan on being here 'til they throw me out, so we'll see how long that is," the star joked.
"I'm hoping [fans] get something here that they can't get anywhere else," Brooks went on to say about his show, explaining that the "no phone, no video" policy he's instating for the shows will free him up to try out brand-new material.
"One of my greatest reviews that I ever got was somebody walked out, said, 'I'm not sure what I just saw, but it was fantastic,'" the singer adds.
Fans must register for Ticketmaster Verified Fan by Thursday, May 25, in order to purchase tickets for the 2024 dates of the Garth Brooks/Plus One Las Vegas Residency when they go on sale. A presale will take place the following Tuesday (May 30) and the Verified Onsale date is Wednesday (May 31). Additionally, fans who tried to purchase tickets to the residency in 2023 and were unsuccessful will have first access to the new dates in 2024.
Garth Brooks, Garth Brooks/Plus One Las Vegas Residency 2024 Dates:
April 18, 20, 21, 25, 27, 28
May 2, 4, 5
June 26, 28, 29
July 3, 5, 6, 10, 12, 13
10 Artists You Didn't Know Had Cut Garth Brooks Songs
Garth Brooks has written quite a few of his own hits, but a number of other artists have cut his songs, too ... and not just country singers.
More From WZAD-WCZX The Wolf