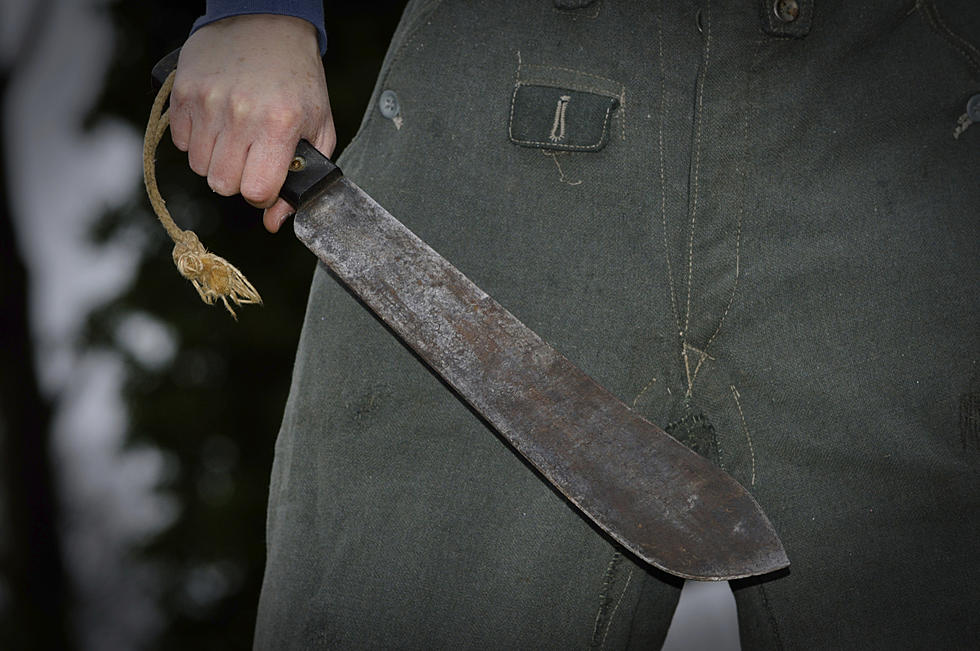 Hudson Valley Brawl With Machete Over Woman Leads to 2 Injured
Lee-J/ThinkStock
One man was arrested and two seriously injured following a fight over a man's wife, which included a machete and a screwdriver.
On Thursday around 12:30 a.m., the Ellenville Police Department responded to Church Street following a report of an assault.
Police found one man bleeding from stab wounds to his head, neck and chest area. He was taken to Ellenville Hosptptial and later Orange Regional Medical Center for treatment.
The assault occurred over an ongoing dispute between Ernesto J Perrazza, 41, of Ellenville and the victim over the victim's wife, police say.
Perrazza arrived at the victim's home, confronted the man and a fight began, according to the Ellenville Police Department.
Police later learned the victim was armed with a machete while Perrazza had a screwdriver.
During the altercation, the victim was disarmed of his machete and then stabbed with the machete and screwdriver, police say.
Perrazza suffered stab wounds to his head and was treated at Ellenville Hospital to close the wounds, officials say.
Perrazza was later charged with assault and criminal possession of a weapon. He was remanded to Ulster County jail in lieu of $20,000 cash or $40,000 bond.
More From WZAD-WCZX The Wolf