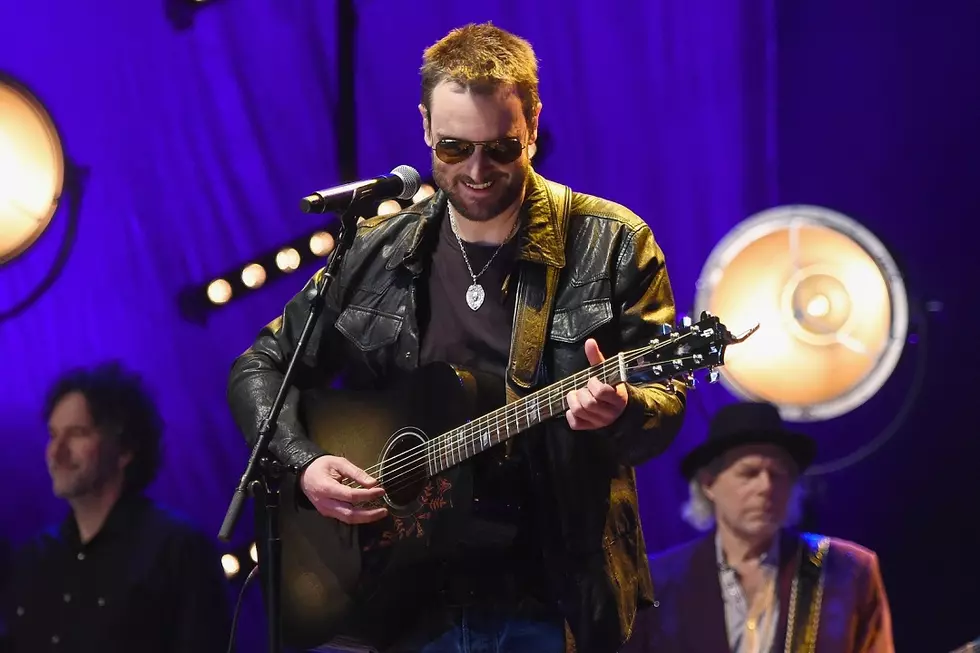 How Kris Kristofferson's 'To Beat the Devil' Saved Eric Church's Career
Rick Diamond, Getty Images
Several country stars performed on Thursday night (March 16) as part of The Life & Songs of Kris Kristofferson, a musical tribute to country icon Kris Kristofferson, but one of the most emotion-packed performances of the evening belonged to Eric Church. The country star, who sang "To Beat the Devil," credits Kristofferson, and the song, with saving his career.
"I had a rough time in Nashville, like a lot of people that get told 'no' a lot," Church shared from stage. "I played that thing where, if I get told 'no' one more time, I'm out of here; I'm packing up, and I'm going back to North Carolina.
"I went into this particular meeting knowing this was going to be the meeting where it all happens," Church continued. "I remember playing probably a half a song, and the guy started waving his hand, and he goes, 'I don't know where you're from. I don't know much about you. But I'd go back there.' And that's one time I was going to."
Dejected, Church prepared to make the drive back to his home state, ready to pursue another career, when Kristofferson's music gave him the inspiration he desperately needed.
"I went to my car in the parking lot of this publishing house, and I had just got The Austin Sessions on a CD, and the next song was "To Beat the Devil,"" Church recalled. The song includes the lines "I was born a lonely singer, and I'm bound to die the same / But I've got to feed the hunger in my soul / And if I never have a nickel, I won't ever die ashamed / 'Cause I don't believe that no one wants to know."
"It talked about the very thing I was going through," Church noted. "I decided to stay one more day -- after I got drunk. I got drunk first, then I stayed one more day, and the next day, I got a publishing deal.
"I'm here because of that man right there," Church ended, pointing to Kristofferson.
Press play on the video above to watch Church's performance. "To Beat the Devil" is available for download on iTunes.
See Photos From The Life & Songs of Kris Kristofferson
What Kris Kristofferson Song Changed Your Life?
More From WZAD-WCZX The Wolf