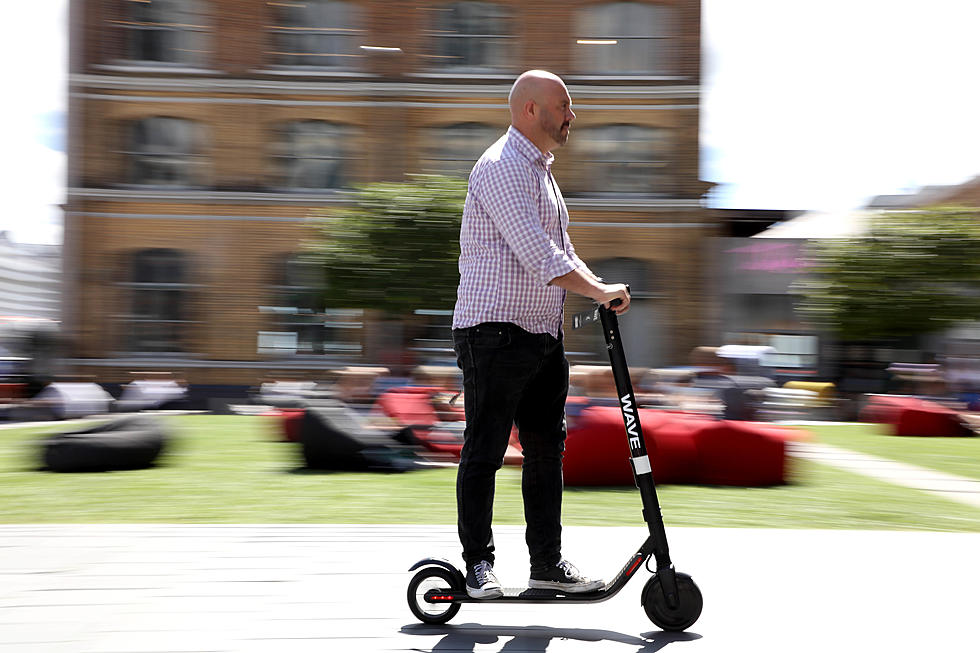 E-Scooters, E-Bikes Coming to Hudson Valley Roads
Getty Images
Electronic scooters may soon be hitting Hudson Valley roads.
Governor Cuomo announced legislation this week which would pave the way for widespread use of motorized bikes and scooters throughout New York State. These alternative forms of transportation have gained popularity around the world, especially in villages and cities, where parking and traffic congestion makes it hard to get around.
Until now, there have been no laws regulating e-scooters and bikes. This has caused confusion with motorists and police who were unsure if their use was actually even legal. And with no clear safety codes, users were left using their own common sense on how to get around without putting themselves at risk.
Local cities and villages like Beacon, Newburgh, Wappingers and New Paltz are examples of places where e-scooters and e-bikes could quickly gain popularity. Businesses renting scooters and bikes to weekend visitors and those who need an easy way to get around have been successful in marketing in similar communities across the country.
The Governor announced the new regulations at a press conference last week. E-bike operators must be sixteen years or older. Class 1 and Class 2 e-bikes will have a speed limit of 20 miles per hour. There is no helmet necessary. Class 3 bikes, which are throttle assisted, will be allowed to travel up to 25 miles per hour and operators must wear a helmet. The bikes are banned on sidewalks except to park and can only be used on roads with a speed limit of 30 miles per hour or less. All bikes must have lights and drivers are subject to DUI laws for operating them while intoxicated.
For e-scooters, you must be 16 years old and the top speed is 15 miles per hour. Like the bikes, e-scooters may only be operated on roads with a speed limit of 30 miles per hour or less and they're banned on sidewalks excepting for parking purposes. They must also have working lights and operators under 18 need to wear a helmet. E-scooter operators will also be subject to DUI laws.
Local communities will be able to opt-out of the law or make additional provisions for operators. The bill is expected to be voted into law on April 1.
Read more:
BONUS VIDEO
More From WZAD-WCZX The Wolf